Manager, Airport Flow
Location Vancouver, Canada Job Code 23-97
YVR is a place of connection, bringing together people, places and cargo while ensuring a safe and efficient experience for everyone. Airside Operations an integral part to the success of the Airport system, as a key role in facilitating safe and efficient and predictable movement of aircraft and all customers that those aircraft serve. Roles in Airside Operations are exciting and dynamic and require a strong team approach – which is key to everything we do.
Position overview 
Are you engaged by a dynamic and changing environment? Do you thrive under fast paced and changing conditions requiring rapid decision making and broad thinking? The role of Manager, Airport Flow is an important role for the success of YVR's end to end airport flow. By establishing and maintaining critical relationships and making decisions alongside our partners on matters of planned demand, capacity and changing airport conditions, you will ensure efficient aircraft flow at all times of the day and night. 
Key responsibilities include:
Manage the monitoring of key factors impacting airport flow, informing forward planning to support successful delivery of airport operations in key areas of airside, terminal and baggage flow
Monitor and analyse demand peaks, forecasting changing demand and system constraints alongside other Integrated Operations Centre (IOC) stakeholders and partners to ensure stand planning, apron, and system congestion are managed 
Participate on community operational briefings
Act as the escalation point or support tactical needs of the Airport Reservation Office
Monitoring and responding to changes in aircraft flow including key indicators (weather and system impacts and their impacts on airside operations making critical, time sensitive decisions affecting airport flow, and setting operational priorities to ensure successful delivery of planned demand
Fostering working relationships with NAV Canada in the context of aircraft flow and capacity on a day to day context
Key qualifications include:
At least three years' management experience – preferably in operations management, plus 10 years' experience in a highly complex technical environment such as aviation, oil and gas, industrial and/or manufacturing based industries, with at least 5 of those years' being in aviation; supplemented by a bachelor's degree or technical certification in a field related to aviation, operations management, maintenance, business or engineering; or an equivalent combination of training and experience
Demonstrated experience leading diverse teams
Demonstrated understanding of airport operations, airline and ground handling operations as well as terminal processes
Understanding of regulatory and key operational documentation (examples include TP312, CARS, NOTAM Manual, and Airport Operations Manual)
Strong business acumen and analytical skills with proven ability to manage, interpret and derive insight from data presented to developing and implementing operational plans and priorities
Proven high level of independent judgment, critical thinking and decision making skills in high pressure scenarios
Comfort multitasking and balancing competing needs and interests
Ability to collaborate positively with peers, customers and service providers in high stress and challenging discussions enabling effective 24x7 service and remediation when required
This role will require presence on site at the airport and is a rotational shift-based role (12 hours).
This position is open to both Vancouver Airport Authority employees and external candidates. Previous job performance will be taken into consideration for all internal candidates that apply for this position. 
Who We Are  
YVR is more than just an airport. We connect our beautiful province and all it has to offer to the world. We are all leaders and trailblazers for change and innovation, so no matter the department or team you're a part of, the work you do matters.  
At YVR, we are flexible in everything we do. We will work together to find ways to deliver customer excellence that helps us all thrive. We strive to provide an environment that reflects the diversity of our communities, allowing us to better serve them.  
Whatever your background and wherever you're from, you belong at YVR. We want to make sure you truly belong and help you reach your full potential. If you have any questions about accessibility or require any assistance applying, please reach out at careers@yvr.ca. 
Join us on this journey as we continue to transform our airport to better serve our communities.  
Meet Some Team Members
I love working at YVR primarily because of the people. YVR is constantly changing and striving for excellence. Everyone matters and it is so cool to work with this diverse group who really want to make a difference in how we support our customers and our community.

Jocelyn D.

Member since 2022
I love my job because my colleagues care about me as a person and appreciate the value I provide to my teams and the workplace. It's also exciting for me because YVR is always changing and evolving, so I get front row seats in watching how we are constantly navigating and innovating. Every day is different at YVR and it is a constant adventure.

Jenny R.

Member since 2015
I'm proud that the work I do contributes to a better experience for travellers at YVR. I maintain and repair YVR's state-of-the-art baggage systems at Canada's second busiest airport – it's a fast-paced environment with the latest technology and equipment. Baggage Maintenance Operations is a team sport and I'm honoured to say that I'm part of this team.

Dalbir T.

Member since 2007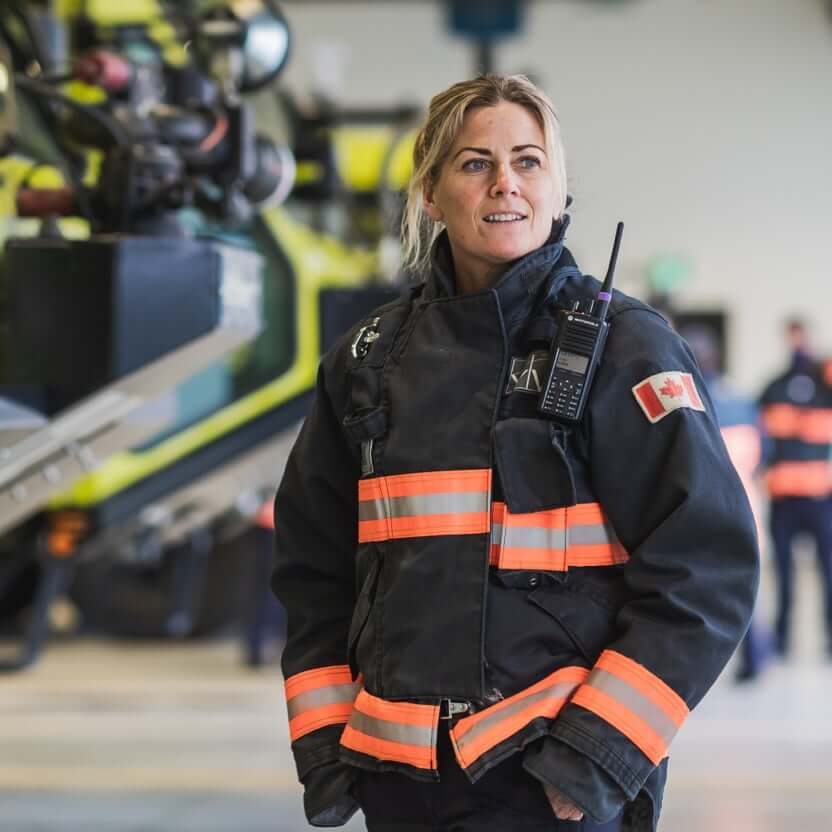 Purpose
YVR is more than just an airport. We are leaders and trailblazers for change and innovation, at the forefront doing the right thing and doing it well. We have been voted the Best Airport in North America for 12 consecutive years – an honour that's attributed to the ongoing contributions from the best teams and partners. Join us at YVR to see what this means for you.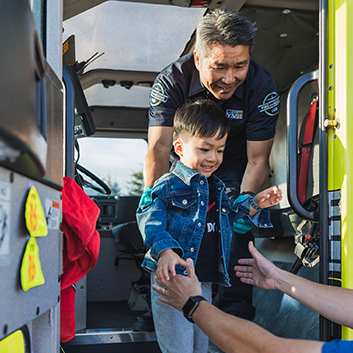 Benefits
YVR continually invests in our people to offer what you and your loved ones need so you can just thrive at work and in your community.