Talent Acquisition Specialist
Location Vancouver, Canada Job Code 22-151
We have an exciting, permanent, full-time opportunity for a Talent Acquisition Specialist at YVR.
Our strategic plan is industry leading and driving change.  And we are also seeing a return to the passenger volumes YVR knows well. We are looking for someone who can quickly understand the human capital needs to support our objectives and trajectory, not only what skills and experience we need, but also the values, behaviours and mindsets that align. It is important for us to not only match "what" a person bring to us, but also "how" they work. The successful candidate knows our labour market well and creates custom sourcing strategies for our department and roles, using best in class techniques to attract and select our most important asset, people.  
Key responsibilities include:
Conducting full-cycle recruitment including: establishing requirements; building applicant pools; developing sourcing strategies; short listing candidates; evaluating candidates; managing candidates throughout the recruitment cycle; and negotiating offers
Supporting the co-op, student and unpaid practicum student recruitment portfolio; this includes building relationships with post-secondary institution co-op offices, career centres and faculty representatives
Coaching managers on recruitment and selection issues
Assisting in the development and implementation of recruitment strategies 
Representing the Airport Authority at career fairs and other events
Participating in other projects, within HR and corporate-wide, as required
Key qualifications include:
Two to five years' experience in recruitment, preferably in a corporate environment, with a proven ability to build and maintain talent pools and pipelines, supplemented by a bachelor's degree in Commerce, Business Administration or a related field (concentration in Human Resource Management is a plus); or an equivalent combination of training and experience
Recruitment experience in a unionized environment is considered an asset
Awareness of the current labour market and demonstrated skills at developing recruitment strategies that support business requirements
General knowledge of Canada Labour Code and regulations that impact federally regulated entities
Strong analytical and problem-solving skills
Proven ability to build solid relationships and work collaboratively with subject matter experts in various fields and at different levels within the organization 
Proficient with MS Office and comfortable with spreadsheets/data analysis, ATS (experience with Taleo TBE preferred) and HRIS (preferably Success Factors)
Proven experience managing multiple tasks and competing demands in a high-volume environment within tight timelines
The successful candidate will interact with the hiring managers, as well as the HR leadership team and HR Business Partners.
This position is well suited to an individual that is passionate about talent acquisition has a creative mindset and thrives in an agile environment. Candidates of diverse backgrounds and/or having diverse lived experience are encouraged to apply. 
This position is open to both Vancouver Airport Authority employees and external candidates. Previous job performance will be considered for all internal candidates who apply for this position. 
As part of our recruitment process, short-listed candidates may be required to participate in an assessment process.
Health and safety are at the core of how we operate at YVR. We are committed to ensuring a safe workplace for our workforce and protecting the health and safety of our employees, passengers, partners and community by taking reasonable, preventative measures to reduce the risks associated with COVID-19. On June 20, 2022, the Government of Canada suspended the requirement that employees of federally regulated workplaces be fully vaccinated against COVID-19. Candidates are advised that the current suspension of the vaccination mandate may be revoked by the Government of Canada at any time, and that vaccination requirements may be reintroduced in the future.
Located on the traditional, ancestral and unceded lands of the xʷməθkʷəy̓əm (Musqueam), YVR is made up of a team of diverse people who are working collaboratively to Connect BC proudly to the World. Safety is at the core of everything we do; we're innovative, fun, and we invest in our people. With high engagement scores, an abundance of learning and development opportunities, and a holistic approach to wellness, we're looking for someone to join our team.
Vancouver Airport Authority strives for a workplace that reflects the diversity of the communities we serve. We support the Employment Equity Act and take measures to ensure fair employment practices and treatment of employees across our organization. We welcome applications from all qualified candidates, including women, Aboriginal peoples, persons with disabilities and members of visible minorities. We encourage applicants to self-identify with a designated group(s) to support our team in filling gaps in areas where we can be more diverse. We are also happy to provide reasonable accommodations throughout the selection process and while working at YVR. If you require support applying online because you are a person with a disability, please contact us at 604-303-3152 or careers@yvr.ca. 
Meet Some Team Members
Working at YVR is full of excitement! There are so many different business sectors, each has its unique career development opportunities. It's a great place to grow your career and there is not one dull moment!

Scholastica L.

Member since 2017
I love my job because my colleagues care about me as a person and appreciate the value I provide to my teams and the workplace. It's also exciting for me because YVR is always changing and evolving, so I get front row seats in watching how we are constantly navigating and innovating. Every day is different at YVR and it is a constant adventure.

Jenny R.

Member since 2015
I'm proud that the work I do contributes to a better experience for travellers at YVR. I maintain and repair YVR's state-of-the-art baggage systems at Canada's second busiest airport – it's a fast-paced environment with the latest technology and equipment. Baggage Maintenance Operations is a team sport and I'm honoured to say that I'm part of this team.

Dalbir T.

Member since 2007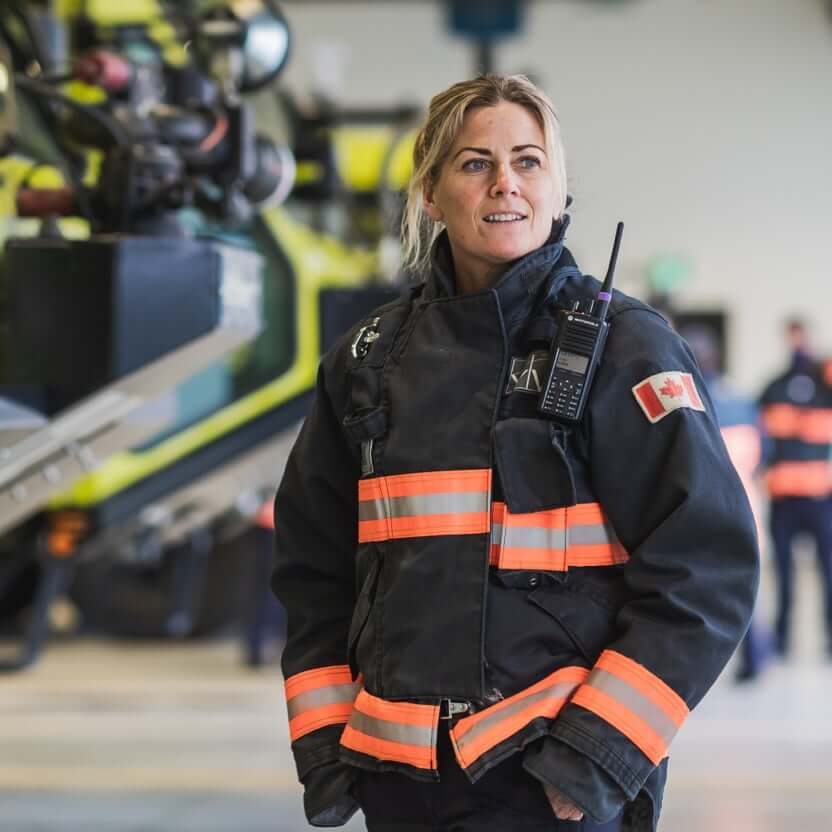 Purpose
YVR is more than just an airport. We are leaders and trailblazers for change and innovation, at the forefront doing the right thing and doing it well. We have been voted the Best Airport in North America for 12 consecutive years – an honour that's attributed to the ongoing contributions from the best teams and partners. Join us at YVR to see what this means for you.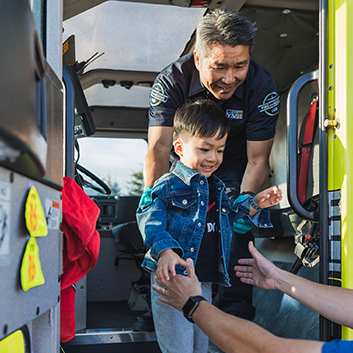 Benefits
YVR continually invests in our people to offer what you and your loved ones need so you can just thrive at work and in your community.