Talent Acquisition Program Specialist
Location Vancouver, Canada Job Code 23-238
YVR is a place of connection, bringing together people, places and cargo while ensuring a safe and efficient experience for everyone. 
Position overview 
Are you skilled at aligning objectives and goals with human capital needs? If you are creative and able to thrive in a dynamic and agile environment, join our Human Resources team as a Talent Acquisition Program Specialist. Reporting to the Manager, Talent Acquisition - Effectiveness, the successful candidate will create and support Talent Acquisition (TA) programs, initiatives and facilitates TA training guided by the Collective Agreement and YVR Values. Responsible for providing full cycle recruitment services 
Key responsibilities include:
Conduct full cycle recruitment this includes establishing recruiting requirements, building applicant pools, developing comprehensive sourcing strategies, designing recruitment processes, managing candidates throughout the recruitment process, evaluating candidates in a unionized environment, and negotiating offers.
Develop a CO-OP hiring process and lead CO-OP hiring and events.
Build and maintain a network through industry contacts, association memberships, community groups, recruitment agencies, educational institutions, co-op programs and professional associations for the purpose of building brand awareness, promote YVR career opportunities and secure candidate referrals. 
Develop partnerships with hiring managers and HR Business Partners to set the direction and understands the hiring needs to execute sourcing and recruiting strategies for YVR's key functions.
Assist in the creation and maintenance of Talent Acquisition hiring information and candidate experience program and portals as well as the development of Talent Acquisition Partnership Strategy
Provide data-driven insights to support objective recruiting decisions. Assist with the creation of KPI's and monthly reporting to present business insights and presentations on HR Recruitment Metrics. 
Work in partnership with the Learning & Development team to develop, implement and facilitate various Talent Acquisition programs, training and workshops for Hiring Managers and Talent Acquisition team.
Researches and implements recommendations for employment branding initiatives in recruitment-related processes and activities including community outreach and career fairs, that will support strategic objectives such has enhancing the diversity of the applicant pool.
Key qualifications include:
Post secondary degree in Human Resources, preference given for bachelor's degree with HR Management focus such as Business Administration, Bachelor of Commerce, or an equivalent combination of training and experience.
3 - 5 years of experience in recruitment, talent acquisition, with preference for experience in a unionized environment or relevant role.
Proven experience in building and facilitating HR and training programs.
Experience in program assessment by using various tools and metrices (Evaluation plan, KPIs, data collection, etc).
Strong organizational skills with strict attention to details.
Ability to develop and maintain strategic partnership and cross functional collaboration
Intermediate proficiency in Excel and Powerpoint
This position is open to both Vancouver Airport Authority employees and external candidates. Previous job performance will be taken into consideration for all internal candidates that apply for this position.
As part of our recruitment process, short-listed candidates may be required to participate in an assessment process.
Who We Are  
YVR is more than just an airport. We connect our beautiful province and all it has to offer to the world. We are all leaders and trailblazers for change and innovation, so no matter the department or team you're a part of, the work you do matters.
At YVR, we are flexible in everything we do. We will work together to find ways to deliver customer excellence that helps us all thrive. We strive to provide an environment that reflects the diversity of our communities, allowing us to better serve them.
Whatever your background and wherever you're from, you belong at YVR. We want to make sure you truly belong and help you reach your full potential. If you have any questions about accessibility or require any assistance applying, please reach out at careers@yvr.ca.
Join us on this journey as we continue to transform our airport to better serve our communities.
Meet Some Team Members
I love working at YVR primarily because of the people. YVR is constantly changing and striving for excellence. Everyone matters and it is so cool to work with this diverse group who really want to make a difference in how we support our customers and our community.

Jocelyn D.

Member since 2022
I love my job because my colleagues care about me as a person and appreciate the value I provide to my teams and the workplace. It's also exciting for me because YVR is always changing and evolving, so I get front row seats in watching how we are constantly navigating and innovating. Every day is different at YVR and it is a constant adventure.

Jenny R.

Member since 2015
I'm proud that the work I do contributes to a better experience for travellers at YVR. I maintain and repair YVR's state-of-the-art baggage systems at Canada's second busiest airport – it's a fast-paced environment with the latest technology and equipment. Baggage Maintenance Operations is a team sport and I'm honoured to say that I'm part of this team.

Dalbir T.

Member since 2007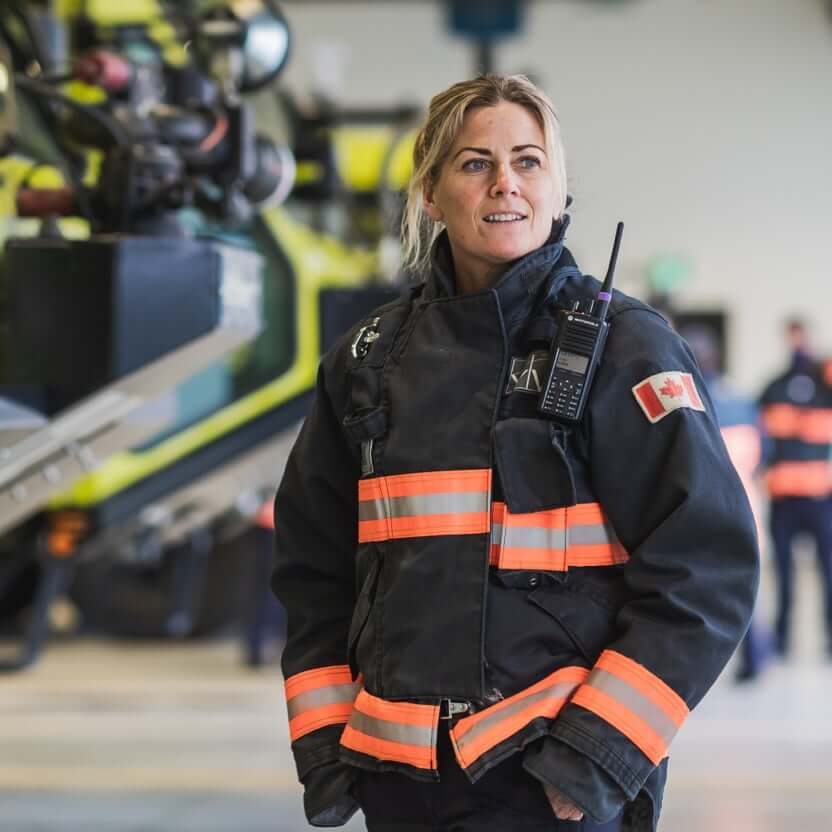 Purpose
YVR is more than just an airport. We are leaders and trailblazers for change and innovation, at the forefront doing the right thing and doing it well. We have been voted the Best Airport in North America for 12 consecutive years – an honour that's attributed to the ongoing contributions from the best teams and partners. Join us at YVR to see what this means for you.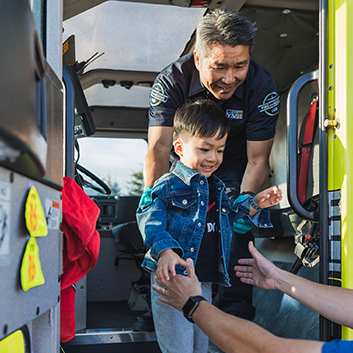 Benefits
YVR continually invests in our people to offer what you and your loved ones need so you can just thrive at work and in your community.