Senior Privacy Analyst
Location Vancouver, Canada Job Code 22-139
YVR is a place of connection, bringing together people, places and cargo while ensuring a safe and efficient experience for everyone. We are looking for someone who is keen to help ensure privacy compliance throughout the organization and in all facets of our business. 
Position Overview 
Reporting to the Manager, Legal Services and Legal Counsel – Privacy and Compliance, the Senior Privacy Analyst is responsible for maturing and implementing our Privacy Management Program and advising on organizational privacy matters to ensure compliance with applicable laws, regulations, and policies. 
Key Responsibilities
Develop and implement processes to support privacy and data governance controls to manage personal data throughout its lifecycle, including data inventories, data mapping, and privacy by design, data minimization and data retention requirements
Work with the Privacy/Cyber Team, key stakeholders, and internal clients to understand business objectives and address privacy risks
Design, implement, and manage organizational privacy trainings, policies, procedures, best practices, and guidance materials as necessary 
Review enterprise-wide contracts with respect to privacy provisions and draft revisions to ensure compliance with applicable laws and regulations
Maintain current knowledge of relevant privacy laws and compliance requirements
Key Qualifications
Bachelor's degree, majoring in information systems, computer science, engineering, statistics, accounting, legal, business administration or related areas
CIPP/C, CIPM or other related IAPP certification(s) is an asset
Minimum 5 years of recent privacy experience (preferably from consulting firms/large enterprise project teams) 
Expert in federal and international privacy laws and regulations (PIPEDA, GDPR, etc.)
Expert in current data privacy issues, frameworks, emerging trends, and best practices 
Experience in implementing privacy and information security programs
Excellent interpersonal, oral, and written communication skills 
Ability to plan, prioritize and manage multiple tasks simultaneously with minimal supervision
Experience with Microsoft Word, PowerPoint, Outlook, and Teams
Fluency in French is an asset
Who We Are 
YVR is more than just an airport. We connect our beautiful province and all it has to offer to the world. We are all leaders and trailblazers for change and innovation, so no matter the department or team you're a part of, the work you do matters.
At YVR, we are flexible in everything we do. We will work together to find ways to deliver customer excellence that helps us all thrive. We strive to provide an environment that reflects the diversity of our communities, allowing us to better serve them.
Whatever your background and wherever you're from, you belong at YVR. We want to make sure you truly belong and help you reach your full potential. If you have any questions about accessibility or require any assistance applying, please reach out at careers@yvr.ca. 
Join us on this journey as we continue to transform our airport to better serve our communities. 
Meet Some Team Members
If I had to say one thing about working at YVR that really made it a great job, I would say it's the people. I started back in January of 2001 and I was lucky enough to get mentored by some true legends. Now the place is full of them!

Steve E.

Member since 2001
I love my job because my colleagues care about me as a person and appreciate the value I provide to my teams and the workplace. It's also exciting for me because YVR is always changing and evolving, so I get front row seats in watching how we are constantly navigating and innovating. Every day is different at YVR and it is a constant adventure.

Jenny R.

Member since 2015
I'm proud that the work I do contributes to a better experience for travellers at YVR. I maintain and repair YVR's state-of-the-art baggage systems at Canada's second busiest airport – it's a fast-paced environment with the latest technology and equipment. Baggage Maintenance Operations is a team sport and I'm honoured to say that I'm part of this team.

Dalbir T.

Member since 2007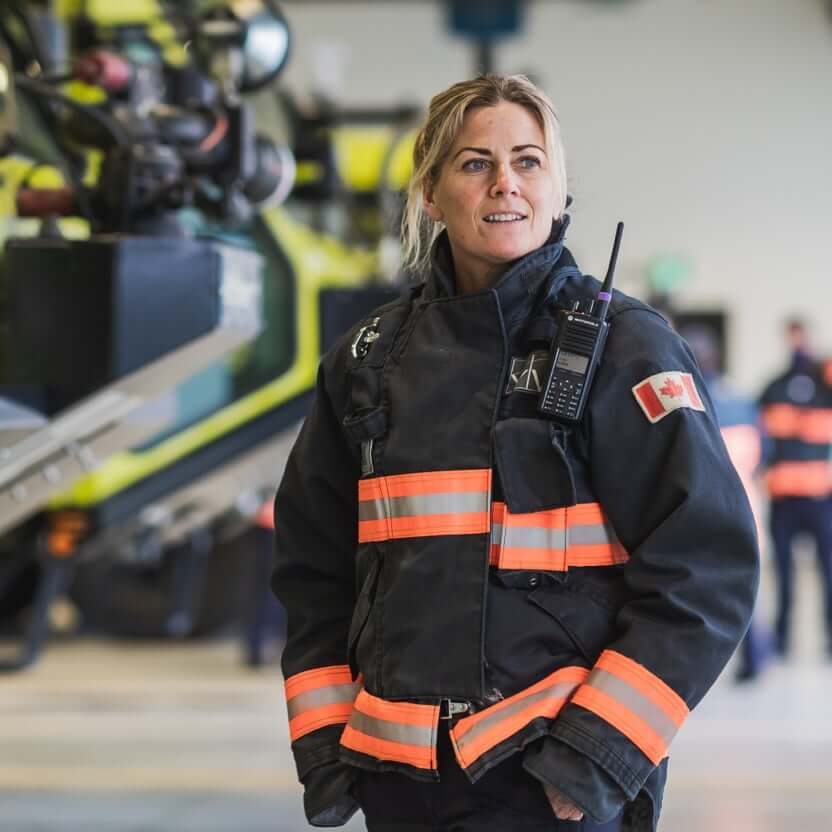 Purpose
YVR is more than just an airport. We are leaders and trailblazers for change and innovation, at the forefront doing the right thing and doing it well. We have been voted the Best Airport in North America for 12 consecutive years – an honour that's attributed to the ongoing contributions from the best teams and partners. Join us at YVR to see what this means for you.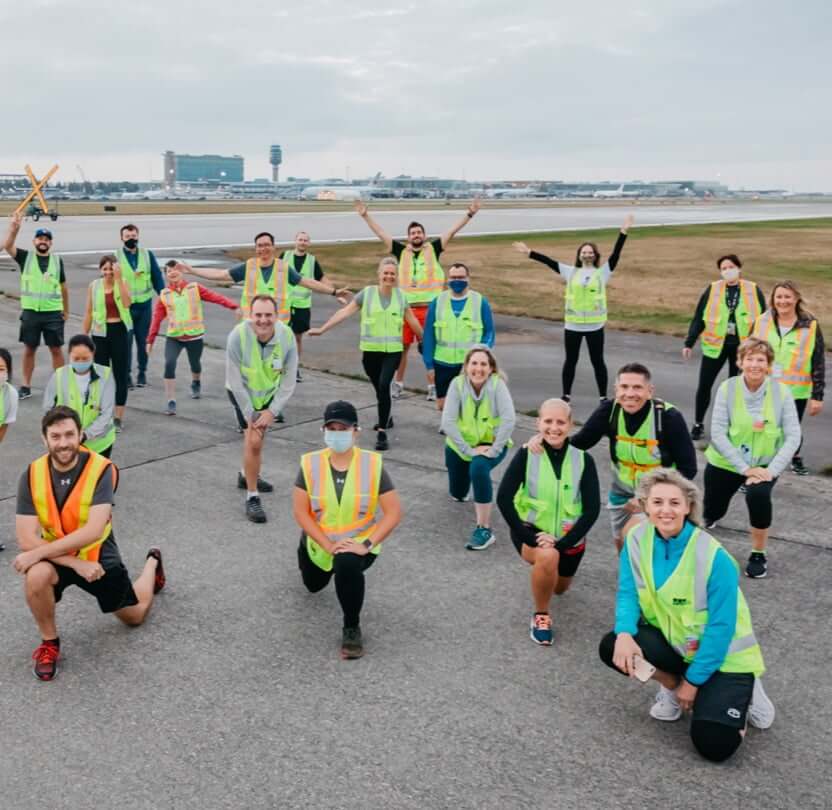 Benefits
YVR continually invests in our people to offer what you and your loved ones need so you can just thrive at work and in your community.