Senior Buyer
Location Vancouver, Canada Job Code 23-03
YVR is a place of connection, bringing together people, places and cargo while ensuring a safe and efficient experience for everyone. The Supply Management team is looking for a Senior Buyer who is keen to take on the initiative and contribute to managing & exploiting changing business conditions to deliver the best value procurement to the organization.
The role centers around playing an integral part in ongoing supplier governance and relationship management, ensuring that appropriate total value of ownership is achieved through the life of contractual agreements. The Senior Buyer will solve problems creatively and have a high degree of business ethics to lead through influence. They are someone who possess excellent communication skills and work collaboratively with others. 
Key Responsibilities
Develop, evaluate, and execute contract strategies to achieve best value procurement for the organization.
Perform business intelligence analysis to guide and support business units for strategic and tactical procurement initiatives.
Build and manage successful relationships with vendors and support vendor performance management.
Procuring goods and services using a competitive process including preparing RFX documents and administrating entire procurement process through online bidding platform.
Negotiate with vendors and prepare various agreements using template documents.
Key Qualifications
Over 8 years of recent experience in procurement in a fast-paced and complex environment.
A professional designation in Supply Chain Management (SCMP) is an asset.
Strong business and financial acumen.
Highly skilled at building and managing relationships with internal/external stakeholders.
Excellent communication and leadership skills in managing cross functional teams and projects
Who We Are 
YVR is more than just an airport. We connect our beautiful province and all it has to offer to the world. We are all leaders and trailblazers for change and innovation, so no matter the department or team you're a part of, the work you do matters.  
At YVR, we are flexible in everything we do. We will work together to find ways to deliver customer excellence that helps us all thrive. We strive to provide an environment that reflects the diversity of our communities, allowing us to better serve them.  
Whatever your background and wherever you're from, you belong at YVR. We want to make sure you truly belong and help you reach your full potential. If you have any questions about accessibility or require any assistance applying, please reach out at careers@yvr.ca. 
Join us on this journey as we continue to transform our airport to better serve our communities.  
Meet Some Team Members
Working at YVR is full of excitement! There are so many different business sectors, each has its unique career development opportunities. It's a great place to grow your career and there is not one dull moment!

Scholastica L.

Member since 2017
I love my job because my colleagues care about me as a person and appreciate the value I provide to my teams and the workplace. It's also exciting for me because YVR is always changing and evolving, so I get front row seats in watching how we are constantly navigating and innovating. Every day is different at YVR and it is a constant adventure.

Jenny R.

Member since 2015
I'm proud that the work I do contributes to a better experience for travellers at YVR. I maintain and repair YVR's state-of-the-art baggage systems at Canada's second busiest airport – it's a fast-paced environment with the latest technology and equipment. Baggage Maintenance Operations is a team sport and I'm honoured to say that I'm part of this team.

Dalbir T.

Member since 2007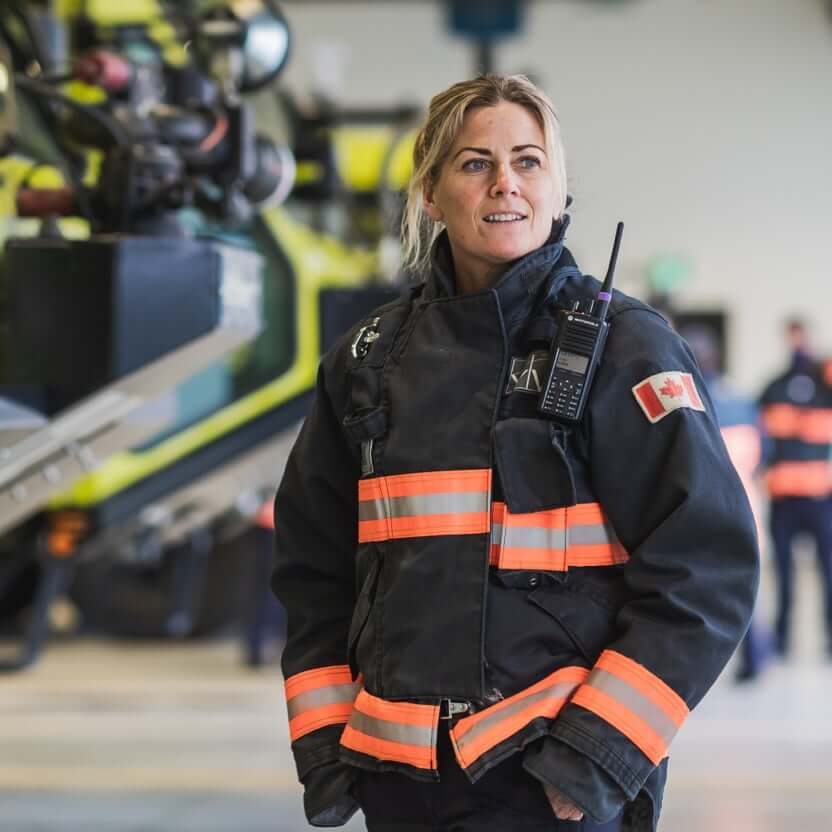 Purpose
YVR is more than just an airport. We are leaders and trailblazers for change and innovation, at the forefront doing the right thing and doing it well. We have been voted the Best Airport in North America for 12 consecutive years – an honour that's attributed to the ongoing contributions from the best teams and partners. Join us at YVR to see what this means for you.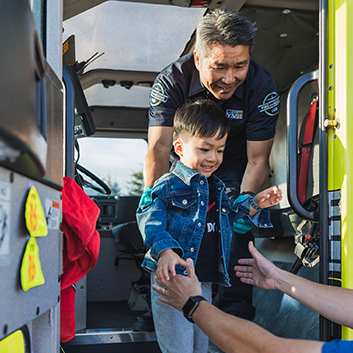 Benefits
YVR continually invests in our people to offer what you and your loved ones need so you can just thrive at work and in your community.