Senior Business Analyst (Office Systems)
Location Vancouver, Canada Job Code 22-70
Located on the traditional, ancestral and unceded lands of the xʷməθkʷəy̓əm (Musqueam), YVR is made up of a team of diverse people who are working collaboratively to Connect BC proudly to the World. Safety is at the core of everything we do; we're innovative, fun, and we invest in our people. With high engagement scores, an abundance of learning and development opportunities, and a holistic approach to wellness, we're looking for someone to join our team.

Vancouver Airport Authority strives for a workplace that reflects the diversity of the communities we serve. We support the Employment Equity Act and take measures to ensure fair employment practices and treatment of employees across our organization. We welcome applications from all qualified candidates, including women, Aboriginal peoples, persons with disabilities and members of visible minorities. We encourage applicants to self-identify with a designated group(s) to support our team in filling gaps in areas where we can be more diverse. We are also happy to provide reasonable accommodations throughout the selection process and while working at YVR. If you require support applying online because you are a person with a disability, please contact us at 604-303-3152 or careers@yvr.ca.
We have an opportunity for a permanent, full-time Senior Business Analyst in the Innovation and Technology Group. Reporting to the Manager, Technology Services, Office Systems the successful candidate will have a strong background in the Microsoft 365 product suite and Power Platform, as well as business analysis and technical program management expertise to manage the business and technology aspects of core enterprise systems that are composed of multiple, complex business processes and technology systems.
Key responsibilities include:
Lead the document management program at YVR with a key focus to digitize legacy processes by utilizing the Microsoft 365 suite of technologies and document management using SharePoint Online 
Conduct research into emerging products and functionality in the Microsoft 365 suite of products and provide recommendations to solve a business need 
Build proof of concepts using Power Platform, Sharepoint Online and other Microsoft products to showcase different solution approaches 
Drive workshops with stakeholders to uncover business goals, needs, and objectives 
Lead stakeholder interviews to gather, document, validate and assess business and technology requirements including, but not limited to, development of process maps /flows and process descriptions, requirements workshops, and scope definition
Prioritize requests from the business and manage the enhancement and project queue 
Translate conceptual business requirements into functional requirements in a clear manner that can be understood by the project team
Manage projects including but not limited to developing project charters, plans, schedule, and monitoring performance as needed
Facilitate the communication between different stakeholder groups during all phases of the project
Lead user acceptance testing by creating a testing plan and UAT test scenarios if needed
Provide training to end users and document user guides
Communicate plan, progress, risks, and milestones achieved to senior management by building roadmaps and status reports
Key qualifications include: 
At least 10 years' post degree experience implementing and supporting enterprise-class applications in medium to large sized organizations, plus at least 5 years of business analysis and project management experience (senior level), supplemented by a bachelor's degree in Computer Science, Business Administration or a related field; or an equivalent combination of training and experience
One or more of the following formal certifications are required: Project Management Professional (PMP), Certification of Competency in Business Analysis (CBAP), Certified Professional Accountant (CPA) and/or formal certification in specific and relevant software application(s) 
Functional expertise and knowledge in the Microsoft Power Platform and Microsoft 365 will be considered an asset
Excellent interpersonal, negotiation and mediation skills to promote/negotiate client group acceptance and implementation of new/revised programs/products and services 
Proven ability to effectively manage multiple activities of varying complexity while under time constraints
Strong analytical skills 
Strong project management skills, including proven on-time, on-budget delivery of medium scale projects
Strong communication skills, both written and oral
Excellent documentation skills, including workflow documentation 
Strong vendor management and relationship building skills
This position is open to both Vancouver Airport Authority employees and external candidates. Previous job performance will be taken into consideration for all candidates that apply for this position.
Health and safety are at the core of how we operate at YVR. We are committed to ensuring a safe workplace for our workforce and protecting the health and safety of our employees, passengers, partners and community by taking reasonable, preventative measures to reduce the risks associated with COVID-19. All employees are required to be fully vaccinated against COVID-19 unless a valid exemption is granted for those unable to be vaccinated.
Meet Some Team Members
If I had to say one thing about working at YVR that really made it a great job, I would say it's the people. I started back in January of 2001 and I was lucky enough to get mentored by some true legends. Now the place is full of them!

Steve E.

Member since 2001
I love my job because my colleagues care about me as a person and appreciate the value I provide to my teams and the workplace. It's also exciting for me because YVR is always changing and evolving, so I get front row seats in watching how we are constantly navigating and innovating. Every day is different at YVR and it is a constant adventure.

Jenny R.

Member since 2015
I'm proud that the work I do contributes to a better experience for travellers at YVR. I maintain and repair YVR's state-of-the-art baggage systems at Canada's second busiest airport – it's a fast-paced environment with the latest technology and equipment. Baggage Maintenance Operations is a team sport and I'm honoured to say that I'm part of this team.

Dalbir T.

Member since 2007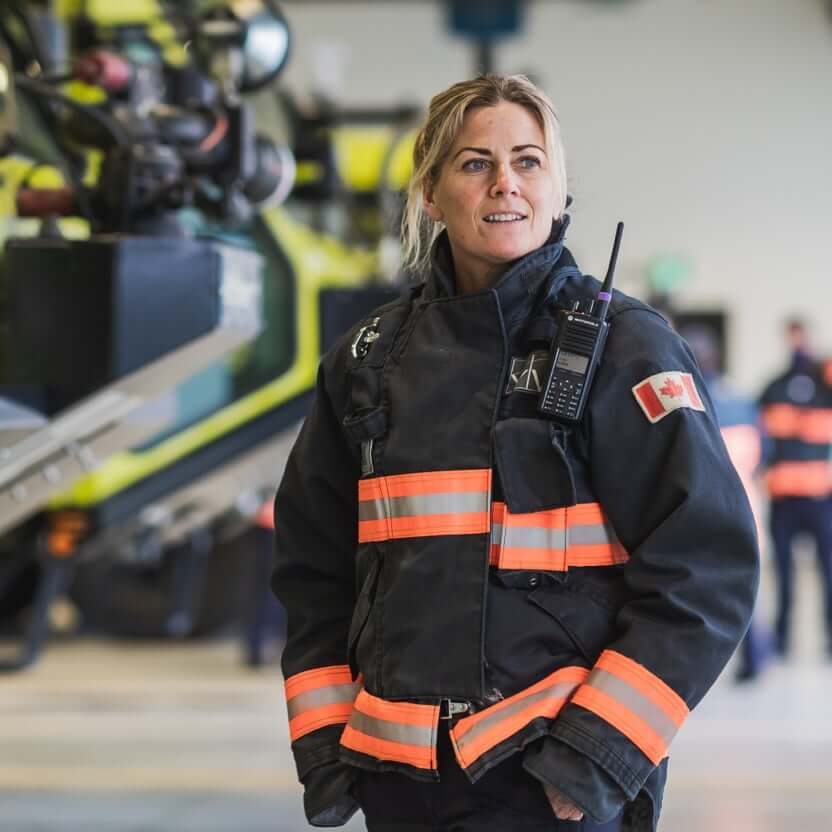 Purpose
YVR is more than just an airport. We are leaders and trailblazers for change and innovation, at the forefront doing the right thing and doing it well. We have been voted the Best Airport in North America for 12 consecutive years – an honour that's attributed to the ongoing contributions from the best teams and partners. Join us at YVR to see what this means for you.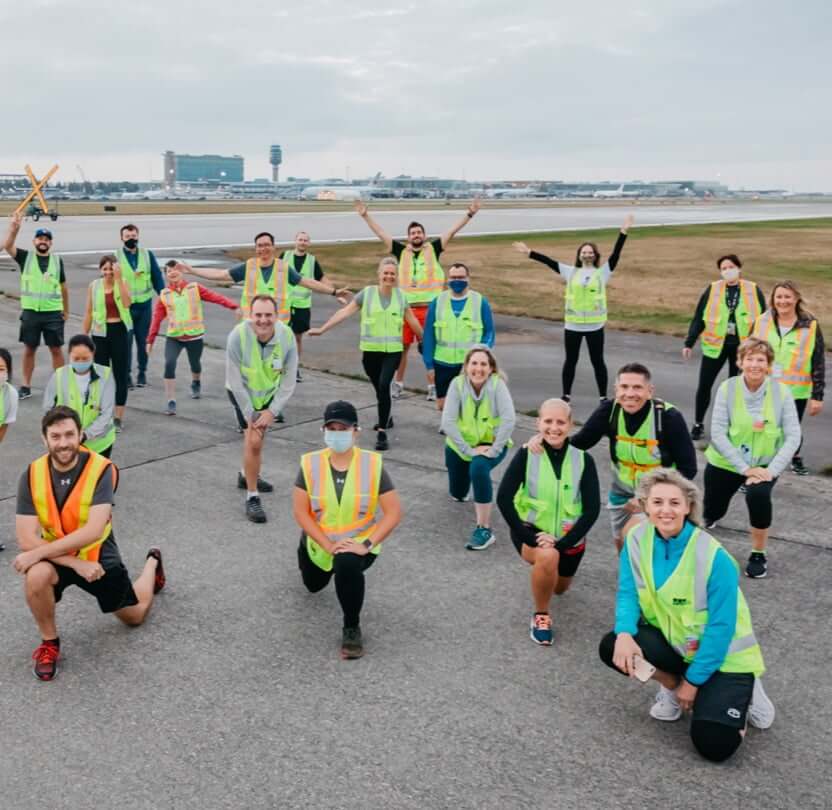 Benefits
YVR continually invests in our people to offer what you and your loved ones need so you can just thrive at work and in your community.