Manager, Indigenous Relations
Location Vancouver, Canada Job Code 23-164
YVR is a place of connection, bringing together people, places and cargo while ensuring a safe and efficient experience for everyone. Indigenous Relations is an integral part of our commitment to our partners at xʷməθkʷəy̓əm (Musqueam) and to our strategic lens on reconciliation. 
Position overview 
Do you thrive on building relationships and leading a team? As Manager, Indigenous Relations, you will build and enhance the relationship between Vancouver Airport Authority and Musqueam in order to facilitate the ongoing implementation of the Friendship Agreement. You will also be responsible for expanding relations with other Indigenous communities, businesses and artists.
Key responsibilities include:
Working with Chief and Council, senior personal in Musqueam administration, and community members to develop broad support and deliver initiatives
Providing guidance and understanding on relevant protocols, procedures, principles and considerations for engaging with Indigenous partners
Leading the Indigenous Relations support staff in organizing and delivering reconciliation and Friendship Agreement events and initiatives
Cultivating team of Musqueam cultural ambassadors including elders, educators and knowledge keepers
Providing Musqueam cultural awareness and history training through presentations, events and committee work
Building strong working relationships with Musqueam and other Indigenous staff and providing advocacy and coaching when issues arise
Key qualifications include:
At least seven years' combined experience in Indigenous relations, with at least five years managing teams and/or projects; supplemented by a bachelor's degree in Indigenous Relations or Planning and/or Musqueam-specific cultural learning; or an equivalent combination of training and experience
Thorough understanding of Musqueam, including values, vision and aspirations
Strong leadership experience with the ability to be open-minded and fair, and have well-honed listening and interpersonal skills
Proven excellent verbal and written communication skills, including presentation skills
Preference given to Musqueam Band members
This position is open to both Vancouver Airport Authority employees and external applicants. Previous job performance will be taken into consideration for all internal candidates that apply for this position.
As part of our recruitment process, short-listed candidates may be required to participate in an assessment process.
Who We Are  
YVR is more than just an airport. We connect our beautiful province and all it has to offer to the world. We are all leaders and trailblazers for change and innovation, so no matter the department or team you're a part of, the work you do matters.
At YVR, we are flexible in everything we do. We will work together to find ways to deliver customer excellence that helps us all thrive. We strive to provide an environment that reflects the diversity of our communities, allowing us to better serve them.
Whatever your background and wherever you're from, you belong at YVR. We want to make sure you truly belong and help you reach your full potential. If you have any questions about accessibility or require any assistance applying, please reach out at careers@yvr.ca.
Join us on this journey as we continue to transform our airport to better serve our communities.
Meet Some Team Members
Working at YVR is full of excitement! There are so many different business sectors, each has its unique career development opportunities. It's a great place to grow your career and there is not one dull moment!

Scholastica L.

Member since 2017
I love my job because my colleagues care about me as a person and appreciate the value I provide to my teams and the workplace. It's also exciting for me because YVR is always changing and evolving, so I get front row seats in watching how we are constantly navigating and innovating. Every day is different at YVR and it is a constant adventure.

Jenny R.

Member since 2015
I'm proud that the work I do contributes to a better experience for travellers at YVR. I maintain and repair YVR's state-of-the-art baggage systems at Canada's second busiest airport – it's a fast-paced environment with the latest technology and equipment. Baggage Maintenance Operations is a team sport and I'm honoured to say that I'm part of this team.

Dalbir T.

Member since 2007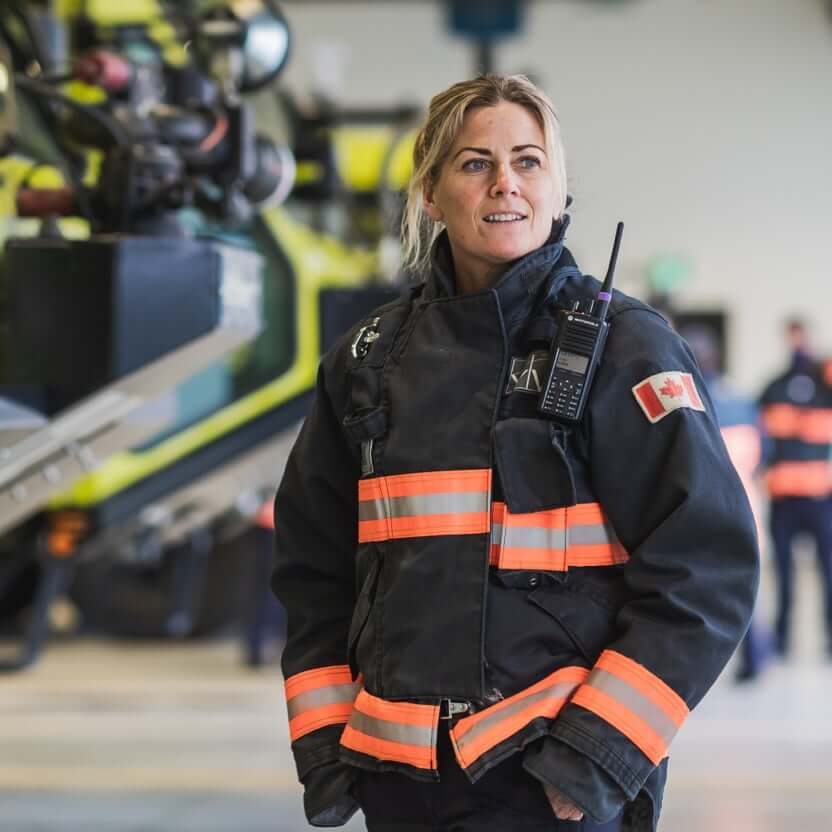 Purpose
YVR is more than just an airport. We are leaders and trailblazers for change and innovation, at the forefront doing the right thing and doing it well. We have been voted the Best Airport in North America for 12 consecutive years – an honour that's attributed to the ongoing contributions from the best teams and partners. Join us at YVR to see what this means for you.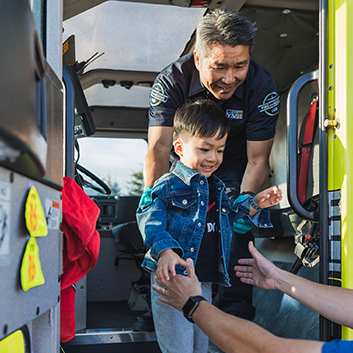 Benefits
YVR continually invests in our people to offer what you and your loved ones need so you can just thrive at work and in your community.