Manager, Airside Engineering Projects
Location Vancouver, Canada Job Code 23-13
Located on the traditional, ancestral and unceded lands of the xʷməθkʷəy̓əm (Musqueam), YVR is made up of a team of diverse people who are working collaboratively to Connect BC proudly to the World. Safety is at the core of everything we do; we're innovative, fun, and we invest in our people. With high engagement scores, an abundance of learning and development opportunities, and a holistic approach to wellness, we're looking for someone to join our team.
Vancouver Airport Authority strives for a workplace that reflects the diversity of the communities we serve. We support the Employment Equity Act and take measures to ensure fair employment practices and treatment of employees across our organization. We welcome applications from all qualified candidates, including women, Aboriginal peoples, persons with disabilities and members of visible minorities. We encourage applicants to self-identify with a designated group(s) to support our team in filling gaps in areas where we can be more diverse. We are also happy to provide reasonable accommodations throughout the selection process and while working at YVR. If you require support applying online because you are a person with a disability, please contact us at 604-303-3152 or careers@yvr.ca. 
We have an exciting permanent, full-time opportunity for a Manager, Airside Engineering Projects at YVR. Reporting to the Director, Engineering Projects, the successful candidate will be responsible for managing, planning, developing and implementing a portfolio of airport terminal renewal, renovation and expansion projects.
YVR exists to serve our community and the economy that supports it. This position plays a key role in essential elements of the YVR Strategic Plan, contributing to asset management & maintaining a state of good repair, environmental sustainability through our Roadmap to Net Zero by 2030, and financial sustainability through growth of revenue-generating opportunities.
Key responsibilities include:
Providing leadership and direction to a team of project managers/engineers, including monitoring work efforts and performance, hiring, coaching, motivating and supporting developmental activities, conducting formal evaluations and applying appropriate discipline, if required
Applying sound business principles and superior project/program management skills to successfully deliver a rolling annual capital program, including:

Promoting flexible and creative approaches to project delivery and resourcing
Initiating projects that are aligned with YVR strategic goals and priorities
Facilitating project approvals
Identifying and facilitating management of project interdependencies
Focusing on project and portfolio outcomes as key measures of success

Overseeing and providing expertise in the implementation of projects managed within the team, including key elements such as:

Establishing the project team
Developing a project management plan, including parameters for cost, schedule, scope, quality, safety, environment, risk and communications
Stakeholder identification and management
Requirements gathering
Developing and evaluating design, procurement and delivery options that accommodate ongoing airport operations
Project monitoring and control
Commissioning and handover of completed work to maintenance and operations

Maintaining currency in project management and construction best practices, aviation industry developments and airport-specific requirements
Participating as a member of the Engineering Projects management team and sharing in planning and delivery of department initiatives
Key qualifications include:
At least eight years of recent, progressive experience managing civil engineering projects, supplemented by a university degree in engineering or other related field and experience managing at least one major project, from concept to completion; or an equivalent combination of training and experience
Registered as a Professional Engineer in the Province of British Columbia (or eligible for professional registration), certified as a Project Management Professional, and/or hold another relevant professional designation
Demonstrated management/supervisory experience with a leadership style that engages and inspires a team of professionals through coaching and development and the promotion of collaboration and teamwork
Proven experience leading teams delivering a program or portfolio of projects with multiple project managers, stakeholders, consultants and contractors
Excellent communication skills, both written and verbal, with proficiency in the English language with respect to report writing and giving oral presentations
Proven problem solving and critical thinking skills
High energy, well organized, detail oriented and adaptable to changing priorities
Motivated, dedicated and committed to safety and excellence
Strong ability to develop, motivate, manage and participate in cross-functional teams
The successful candidate will interact with internal stakeholders at all levels of the organization along with external partners, contractors and community members in the course of managing the assigned project portfolio.
This position is open to both Vancouver Airport Authority employees and external candidates. Previous job performance will be considered for all internal candidates who apply for this position. 
As part of our recruitment process, short-listed candidates may be required to participate in an assessment process.
Health and safety are at the core of how we operate at YVR. We are committed to ensuring a safe workplace for our workforce and protecting the health and safety of our employees, passengers, partners and community by taking reasonable, preventative measures to reduce the risks associated with COVID-19. On June 20, 2022, the Government of Canada suspended the requirement that employees of federally regulated workplaces be fully vaccinated against COVID-19. Candidates are advised that the current suspension of the vaccination mandate may be revoked by the Government of Canada at any time, and that vaccination requirements may be reintroduced in the future.
Meet Some Team Members
Working at YVR is full of excitement! There are so many different business sectors, each has its unique career development opportunities. It's a great place to grow your career and there is not one dull moment!

Scholastica L.

Member since 2017
I love my job because my colleagues care about me as a person and appreciate the value I provide to my teams and the workplace. It's also exciting for me because YVR is always changing and evolving, so I get front row seats in watching how we are constantly navigating and innovating. Every day is different at YVR and it is a constant adventure.

Jenny R.

Member since 2015
I'm proud that the work I do contributes to a better experience for travellers at YVR. I maintain and repair YVR's state-of-the-art baggage systems at Canada's second busiest airport – it's a fast-paced environment with the latest technology and equipment. Baggage Maintenance Operations is a team sport and I'm honoured to say that I'm part of this team.

Dalbir T.

Member since 2007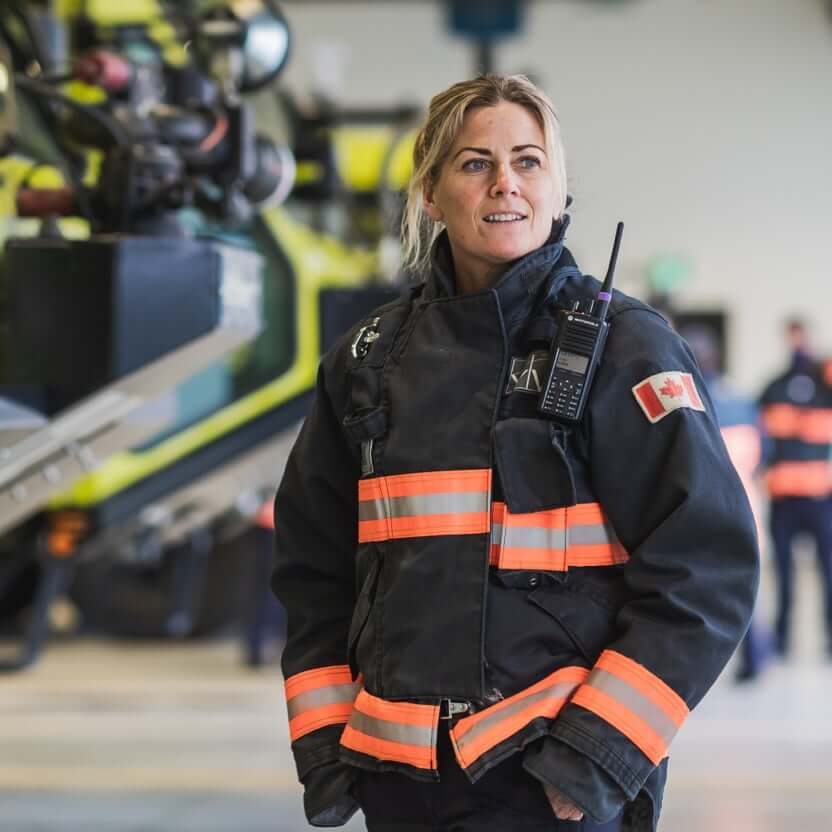 Purpose
YVR is more than just an airport. We are leaders and trailblazers for change and innovation, at the forefront doing the right thing and doing it well. We have been voted the Best Airport in North America for 12 consecutive years – an honour that's attributed to the ongoing contributions from the best teams and partners. Join us at YVR to see what this means for you.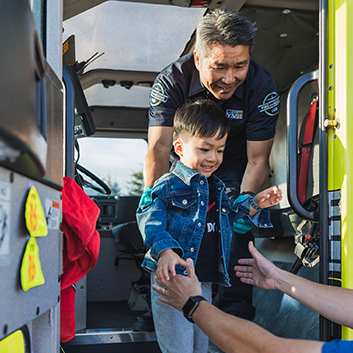 Benefits
YVR continually invests in our people to offer what you and your loved ones need so you can just thrive at work and in your community.