Guest Experience Zone Lead
Vancouver, Canada
Overview
As a Guest Experience Representative, you are welcoming travellers from around the world to our beautiful province, while representing YVR at every step of their travel journey. You are creating a memorable experience for everyone who steps through the doors at YVR by supporting and engaging with them to ensure they have what they need for a seamless and remarkable travel experience. Bring your positive energy and helpful spirits to YVR today and contribute to a warm and welcoming place where people come to make a connection.
Full Time and Part Time
Level: Mid (2-5 years of experience)
Travel: Minimal (if any)
Success Profile
What makes a successful Guest Experience Representative?
Check out the traits we're looking for and see if you have the right mix.
Organized
Patient
Analytical
Quick-thinking
Motivational
Team player
World Class Benefits
It's an exciting time to be a part of the YVR team. As the industry evolves, our talented people, outstanding facilities and prudent financial planning ensure our leadership position.
Medical, dental and extended health benefits

Short-term sickness, accident insurance, long-term disability and life insurance

Emergency travel assistance

Comprehensive wellness program

An RRSP-matching program

Competitive wages
Job Details
Guest Experience Zone Lead
Location Vancouver, Canada
Job Code 23-240
YVR is a place of connection, bringing together people, places and cargo while ensuring a safe and efficient experience for everyone. The Guest Experience team plays an integral part in delivering an outstanding airport experience, while also ensuring key areas of our airport's operation are supported. We believe that people travelling at YVR are our guests, not customers or passengers, because we know YVR is a place of welcome and connection. Our Guest Experience team's purpose is simple: to do our very best for every person we meet.
Position overview
Are you passionate for service and helping others? Are you a proactive problem-solver who loves working with people? Do you believe we can elevate a traveller's experience at YVR by going above and beyond their expectations? Do you enjoy a dynamic work environment where no two days are the same? Are you keen to take a leadership role to provide a smooth and efficient passenger process at YVR?
As a Guest Experience Zone Lead, you will provide daily leadership to deliver an outstanding guest experience in key operational locations at YVR. You will take initiative and seek to find opportunities to elevate the guest experience, while also delivering operational zone plans, reviewing real-time data to best anticipate operational needs.
These positions are all shift based with assigned daily schedules that range from 6 hours to 10.75 hours with the opportunity to pick up additional shifts. Shift start times are dependent on operational need and include evenings and weekends. The ideal candidate is flexible and available for the shift schedule they are assigned, with a significant amount of time spent standing and walking in this role.
Key responsibilities include:
Proactively support and assist guests to deliver a remarkable guest experience
Lead and dispatch zone teams to support key operational areas, processes and guest experience 
Delivering Zone Plans to anticipate and meet passenger demand and mitigate risks 
Providing business support to all terminal areas, as required
Liaising and collaborating with Guest Experience Supervisors, Airport Operations, airlines, tenants and agency partners to anticipate operational demands and deliver a seamless travel experience
Provide leadership and support for Guest Experience Representatives positioned in operational zones
Key qualifications include:
Exceptional customer service and problem-solving skills supplemented by the completion of at least one year of post-secondary education; or an equivalent combination of training and experience
Ability to lead a team
Proven ability to resolve conflicts in emergency and high stress environments, while handling customer concerns in a positive and empathetic manner
Strong communication skills, with the ability to utilize data to make key decisions
Good knowledge of airport operations processes and key stakeholders
Strong technological skills including using Microsoft Suite (Teams, Outlook, SharePoint)
Fluency in another language, preferably French, is considered a strong asset
This position is open to both Vancouver Airport Authority employees and external applicants. Previous job performance will be taken into consideration for all internal candidates that apply for this position.
Who We Are
YVR is more than just an airport. We connect our beautiful province and all it has to offer to the world. We are all leaders and trailblazers for change and innovation, so no matter the department or team you're a part of, the work you do matters.
At YVR, we are flexible in everything we do. We will work together to find ways to deliver customer excellence that helps us all thrive. We strive to provide an environment that reflects the diversity of our communities, allowing us to better serve them.
Whatever your background and wherever you're from, you belong at YVR. We want to make sure you truly belong and help you reach your full potential. If you have any questions about accessibility or require any assistance applying, please reach out at careers@yvr.ca.
Join us on this journey as we continue to transform our airport to better serve our communities.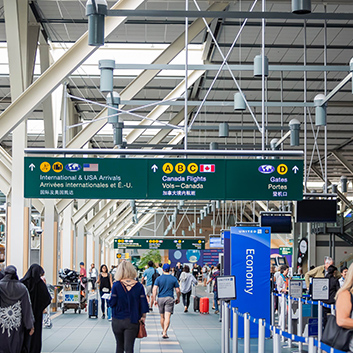 Belonging
Whatever your background and wherever you're from, you belong at YVR. Being open and transparent is important to us, so your unique ideas and experiences are always welcome – it's what will help us better serve our diverse community.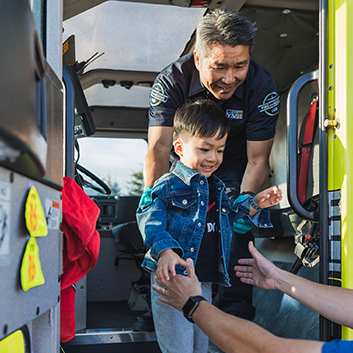 Benefits
YVR continually invests in our people to offer what you and your loved ones need so you can just thrive at work and in your community.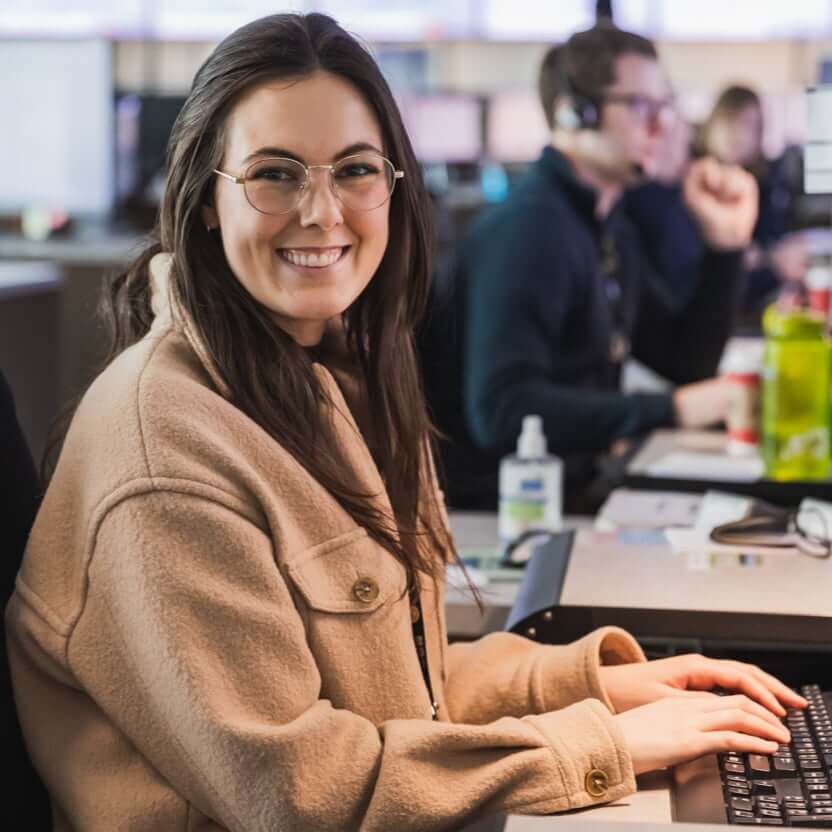 Flexibility
Every day at YVR looks a little different – our industry is ever-changing, making our work always interesting, yet fun and fulfilling. That's why we've created a flexible workplace to help you do your best work in this dynamic environment.