Director, Asset Management
Location Vancouver, Canada Job Code 22-152
Purpose of the Position
Reporting to the VP Airport Development and Asset Optimization, the Director, Asset Management will be a key member of the senior leadership team responsible for the development, implementation and continuous refinement and improvement of a best-in-class enterprise-wide asset management approach. Through the establishment of appropriate structure, asset governance, data and information strategy, this Director will ensure the organization's ability to maximize the value of all assets and infrastructure and meet the needs of our customers to fulfill YVR's purpose of serving the community and economy that supports it. 
With a commercial mindset, the Director, Asset Management will be responsible for optimizing the total lifecycle costs of YVR's infrastructure base and for developing multi-year infrastructure investment plans for all asset classes. This role directly links to the achievement of many strategic priorities and objectives as it sits in the middle of strategic, operational, business, asset, and financial planning.
A key cross departmental collaborator, this role will work with teams in Engineering, Project Delivery, Maintenance, IT, Finance, Supply Management, Baggage and others to achieve the benefits from an organizational asset management approach through establishing a data and technology first mindset. Data driven and with a bias toward evidence-based decision making, the Director Asset Management effectively assesses priorities by applying logic, critical thinking and problem-solving skills to translate data into actionable information and advice.
Value based and promoting a culture that embraces innovation, diversity, equity, reconciliation, and accountability are key attributes of this a substantial and pivotal role in the organization that is fully supported by the Executive Team.  
Key responsibilities for this influential role include: 
Develop and implement a fit for purpose enterprise-wide Asset Management Program aligned to Asset Management Policy and Strategic Asset Management Plan.
Establish Asset Management data governance, including data policy, data standards. Lead the data governance team that will define and implement the people, technology and processes needed to ensure improvements are made in the quality and completeness of asset data.
Accountable for the development of individual asset management plans (actual preparation by others). Review plans for consistency and alignment.
Develop multi-year capital infrastructure investment plans for all asset classes. Ensure alignment to strategic plan, corporate objectives and priorities including financial, operational and climate among others.
Ensure that historical and projected operating and maintenance budgets are tracked as part of Asset Management plans to inform annual budgeting process.
Monitor performance of the Asset Management Program, sets goals, objectives, and KPIs to ensure continuous improvement of Asset Management. Develop reporting approach.
Develop and implement change management strategies across the organization and monitor their effectiveness.
Continuous Improvement of Asset Management System – Active participation in professional bodies, conferences, seminars, engaging specialists for advisory or audit services, research and development, consultation with suppliers/clients.
Manage, coach, develop and mentor staff. Evaluate and recommend training programs and staffing levels required to support asset management planning and execution.
Leadership
The Director, Asset Management will provide strategic and talent leadership, inspiration, innovation, and direction for a team of consisting of a Manger, Engineering Services and a team of approximately 10 staff responsible for CAD, GIS, permits as well as technical and engineering discipline subject matter expertise while building the Asset Management team through a Manager Asset Management, Asset Management Analysts and Asset Program Planners.  The Director will establish, review, and monitor their organizational structure, oversee team hiring and performance management, ensure team resources are deployed effectively and identify opportunities to support the development of team members. Providing support and guidance to the broader organization across all departments to ensure consistency and alignment in all aspects of asset management from data governance to asset management plan development through influencing without direct authority will be a key leadership aspect.
The Candidate
Professional Experience/Qualifications
A visionary and a pragmatist, the Director, Asset Management will have expertise in public or private sector infrastructure and asset intensive organizations, capital and infrastructure planning leveraging leading technologies, partnerships, asset innovation and management, energy, climate, and environmental guardianship, and will be an effective and progressive team leader. 
As an inspirational leader, the Director, Asset Management cultivates a culture of collaboration, transparency, and continuous improvement through a curious, growth mindset by building and developing teams that are agile, accountable and results oriented. This individual will embrace and promote a dynamic culture of collaboration, innovation, and inclusion, putting people front and center. This is an extraordinary opportunity for a seasoned asset management leader to play a key role in transformational work at a very exciting time for YVR. 
The successful candidate will align with YVR's strategic areas of focus. He or she will be an innovative leader and have the proven ability to see an organization through transformative evolution. This individual will be integral to Vancouver Airport Authority achieving goals of a net zero future and will have a direct impact on the future of the organization, as well as customer experience. The successful Director of Asset Management will have a proven track record of approaching asset management through an environmental, social and governance lens in a complex environment. The successful candidate will be aligned with YVR's values and will exemplify the ability to be a thought-leader within a complex organization, balancing multiple priorities and budget responsibility.  
The successful candidate has a post-secondary degree, preferably in engineering with a Professional Engineering designation however a degree in architecture, project management, business and/or a related field will also be considered. An MBA, PMP designation and/or Asset Management and Maintenance Management certifications or diplomas are valuable assets.
Year One Critical Success Factors 
Develop a deep understanding of the Vancouver Airport Authority, its people, departments, strategy, culture, and vision for the future. 
Establish data governance and information strategy that will ensure successful movement of data through the entire project lifecycle, from procurement to construction, into maintenance and operation.
Establish consistency across all asset classes and programs.
Develop a strong prioritization framework to prioritize capital investment driven from asset management plans and the data obtained within the program.
If this is the next step in your professional career, please visit our website and submit your application to Michelle West and Swathi Rajan at www.KornFerry.com. 
Michelle West
    Managing Consultant
    M.    604-219-8316
    E.    Michelle.West@KornFerry.com
Swathi Rajan
    Senior Associate 
    M.    604-609-5142
    E.    Swathi.Rajan@KornFerry.com
Note, please do not apply on this site.  Only applications submitted directly to Korn Ferry will be considered.
Meet Some Team Members
If I had to say one thing about working at YVR that really made it a great job, I would say it's the people. I started back in January of 2001 and I was lucky enough to get mentored by some true legends. Now the place is full of them!

Steve E.

Member since 2001
I love my job because my colleagues care about me as a person and appreciate the value I provide to my teams and the workplace. It's also exciting for me because YVR is always changing and evolving, so I get front row seats in watching how we are constantly navigating and innovating. Every day is different at YVR and it is a constant adventure.

Jenny R.

Member since 2015
I'm proud that the work I do contributes to a better experience for travellers at YVR. I maintain and repair YVR's state-of-the-art baggage systems at Canada's second busiest airport – it's a fast-paced environment with the latest technology and equipment. Baggage Maintenance Operations is a team sport and I'm honoured to say that I'm part of this team.

Dalbir T.

Member since 2007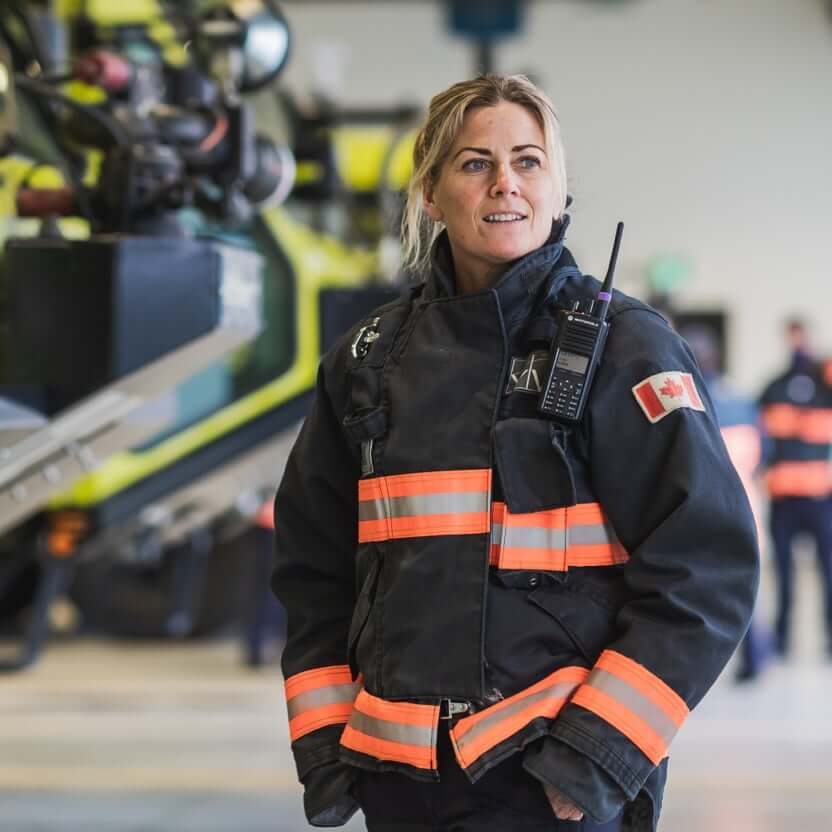 Purpose
YVR is more than just an airport. We are leaders and trailblazers for change and innovation, at the forefront doing the right thing and doing it well. We have been voted the Best Airport in North America for 12 consecutive years – an honour that's attributed to the ongoing contributions from the best teams and partners. Join us at YVR to see what this means for you.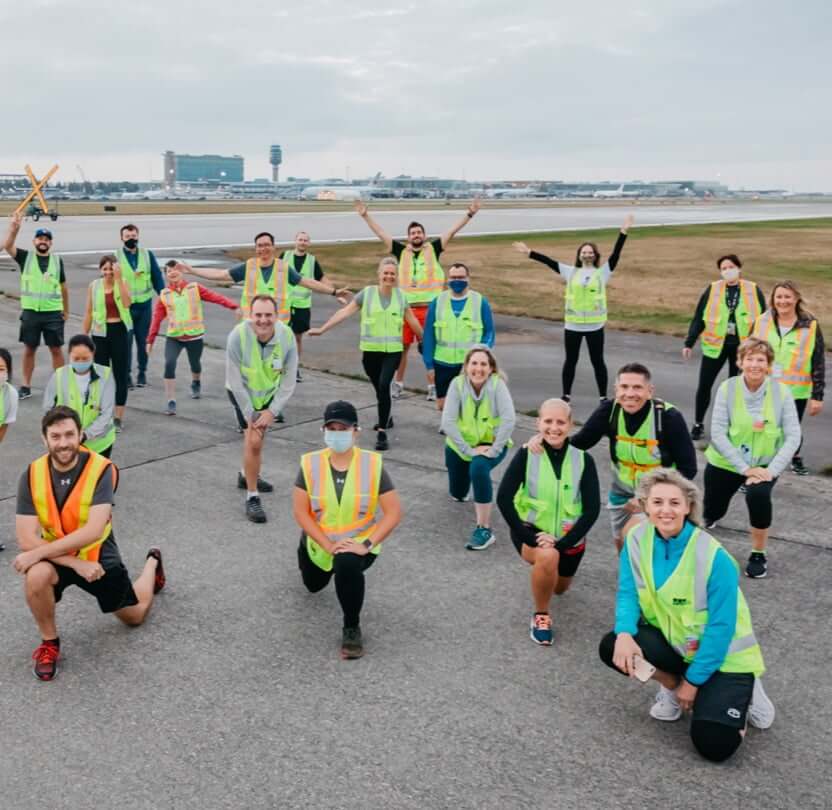 Benefits
YVR continually invests in our people to offer what you and your loved ones need so you can just thrive at work and in your community.