Airport Operations Dispatcher
Location Vancouver, Canada Job Code 23-99
YVR is a place of connection, bringing together people, places and cargo while ensuring a safe and efficient experience for everyone. The Integrated Operations Centre (IOC) is the heart of operations on Sea Island. From the IOC, Airport Operations Dispatchers effectively uphold processes and procedures through a comprehensive understanding of emergency response, safety, security, maintenance, and customer service. 
Position overview 
We have permanent, full-time and permanent, part-time opportunities for Airport Operations Dispatchers (AODs) in the Airport Operations Department, reporting to the Manager, Operations Centre. To be a successful AOD, you must be comfortable working in a high-pressure environment while handling significant amounts of information being received from a variety of sources at the same time. Exceptional verbal and written communication are essential to successfully dispatching during emergency events as well as day-to-day operations at YVR. 
Key responsibilities include:
Receive notification and respond to emergencies, alarm panels, radios, phone calls, emails, and social media inquiries as it relates to safety, security, operations, maintenance and customer service on Sea Island
Effectively communicate all relevant information in relation to airport operations to the appropriate personnel or agency
Efficiently and accurately track detailed written information in relation to all operations on Sea Island
Maintain an up-to-date comprehensive knowledge of Standard Operating Procedures (SOPs) and processes airside, terminal-side, and groundside.
Consistently multi-task and simultaneously manage multiple situations/emergencies occurring across Sea Island
Respond to customer/general public inquires via e-mail, phone calls, TTY and social media
Key qualifications include:
Previous experience working as a dispatcher/call-taker, or relevant aviation work experience, supplemented by a minimum of a high school diploma; or an equivalent combination of training and experience
Proficient in the English language both written and verbal is necessary; proficiency in another language is an asset
Must have fast typing skills, strong grammar and accurate spelling
Confidence working in a variety of computer programs is essential (Maximo, MS Word, Excel, Outlook, Everbridge, Barco Sidebar, Adobe, etc.)  
Comfortable working in high pressure situations 
Capable of making quick decisions with limited information and prioritize subsequent tasks quickly without direction
Must be confident, resilient, a strong multi-tasker, level-headed, team player and collaborator
This position is open to both Vancouver Airport Authority employees and external applicants. Previous job performance will be taken into consideration for all internal candidates that apply for this position. 
Who We Are  
YVR is more than just an airport. We connect our beautiful province and all it has to offer to the world. We are all leaders and trailblazers for change and innovation, so no matter the department or team you're a part of, the work you do matters.  
At YVR, we are flexible in everything we do. We will work together to find ways to deliver customer excellence that helps us all thrive. We strive to provide an environment that reflects the diversity of our communities, allowing us to better serve them.  
Whatever your background and wherever you're from, you belong at YVR. We want to make sure you truly belong and help you reach your full potential. If you have any questions about accessibility or require any assistance applying, please reach out at careers@yvr.ca. 
Join us on this journey as we continue to transform our airport to better serve our communities.  
Meet Some Team Members
I love working at YVR primarily because of the people. YVR is constantly changing and striving for excellence. Everyone matters and it is so cool to work with this diverse group who really want to make a difference in how we support our customers and our community.

Jocelyn D.

Member since 2022
I love my job because my colleagues care about me as a person and appreciate the value I provide to my teams and the workplace. It's also exciting for me because YVR is always changing and evolving, so I get front row seats in watching how we are constantly navigating and innovating. Every day is different at YVR and it is a constant adventure.

Jenny R.

Member since 2015
I'm proud that the work I do contributes to a better experience for travellers at YVR. I maintain and repair YVR's state-of-the-art baggage systems at Canada's second busiest airport – it's a fast-paced environment with the latest technology and equipment. Baggage Maintenance Operations is a team sport and I'm honoured to say that I'm part of this team.

Dalbir T.

Member since 2007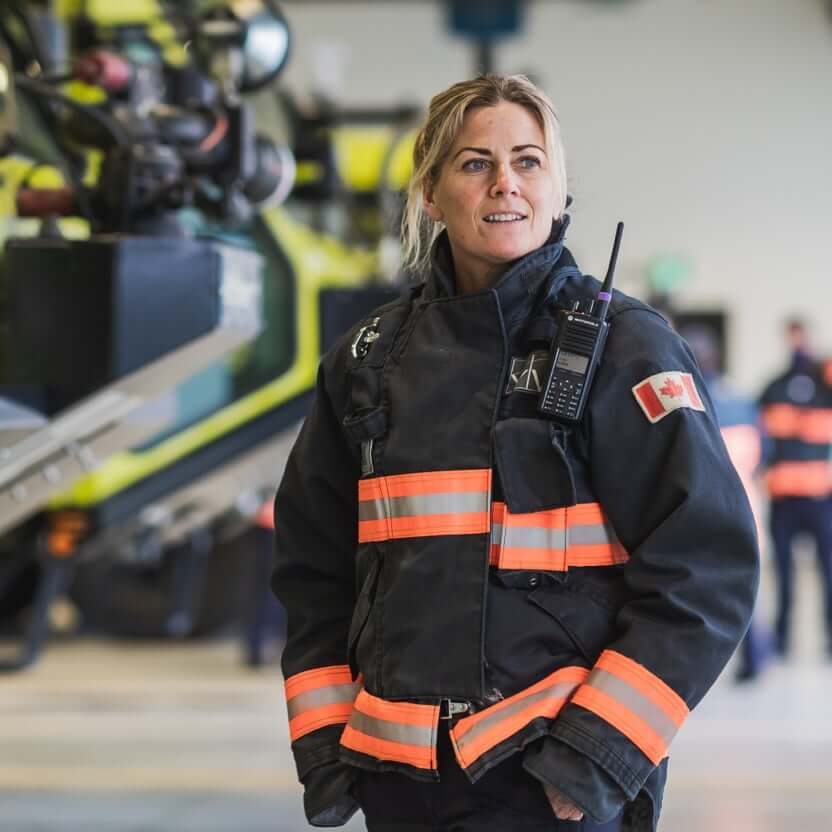 Purpose
YVR is more than just an airport. We are leaders and trailblazers for change and innovation, at the forefront doing the right thing and doing it well. We have been voted the Best Airport in North America for 12 consecutive years – an honour that's attributed to the ongoing contributions from the best teams and partners. Join us at YVR to see what this means for you.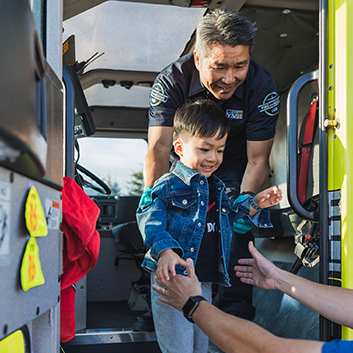 Benefits
YVR continually invests in our people to offer what you and your loved ones need so you can just thrive at work and in your community.