Manager, HR Technology
Location Vancouver, Canada Job Code 23-162
Our strategic plan is industry-leading and focuses on driving change. In our ever-changing environment, people will always remain the single most important factor that will help us achieve any strategy going forward. The Human Resources team is there to create a modern foundation to ensure the success of our most valued asset, our people.  
Position overview
We are looking for a talented Manager, HR Technology who can match our people-centric approach to human resources with modern and advanced technology to elevate our operations and allow our HR team to focus more on our people, our culture and our relationships. The role centres around the creation, execution and maintenance of a technology roadmap that catapults the current infrastructure from traditional HRIS to seamless Human Capital Management, including the integration of AI in the most strategic ways.  We see this role as the curator of "oh wow" moments via process automation, self-service, seamless integrations and analytics.
Key Responsibilities include:
Lead, coach, and inspire direct reports, fostering a culture of collaboration, innovation, and professional growth
Contribute to and execute a strategic roadmap for HR Technology
Implement and integrate HR systems and AI together and with other corporate systems 
Oversee HR analytics to drive insights, including self-service. 
Manage selection and service level agreements with HR technology vendors
Key Qualifications include:
Minimum 5 years of related system experience in corporate HR systems, with at least 3 years in a management role
Bachelor's degree in Human Resources, Information Systems, Computer Science or a related field; or an equivalent combination of training and experience
Well-developed project management skills with the proven ability to juggle and reprioritize based on business demands and priorities.
Strong analytical skills to support data driven decision making
Ability to collaborate and communicate effectively with cross-functional teams, stakeholders and vendors
This position is open to both Vancouver Airport Authority employees and external applicants. Previous job performance will be taken into consideration for all internal candidates that apply for this position.
As part of our recruitment process, short-listed candidates may be required to participate in an assessment process.
Who We Are  
YVR is more than just an airport. We connect our beautiful province and all it has to offer to the world. We are all leaders and trailblazers for change and innovation, so no matter the department or team you're a part of, the work you do matters.  
At YVR, we are flexible in everything we do. We will work together to find ways to deliver customer excellence that helps us all thrive. We strive to provide an environment that reflects the diversity of our communities, allowing us to better serve them.  
Whatever your background and wherever you're from, you belong at YVR. We want to make sure you truly belong and help you reach your full potential. If you have any questions about accessibility or require any assistance applying, please reach out at careers@yvr.ca. 
Join us on this journey as we continue to transform our airport to better serve our communities. 
Meet Some Team Members
I love working at YVR primarily because of the people. YVR is constantly changing and striving for excellence. Everyone matters and it is so cool to work with this diverse group who really want to make a difference in how we support our customers and our community.

Jocelyn D.

Member since 2022
I love my job because my colleagues care about me as a person and appreciate the value I provide to my teams and the workplace. It's also exciting for me because YVR is always changing and evolving, so I get front row seats in watching how we are constantly navigating and innovating. Every day is different at YVR and it is a constant adventure.

Jenny R.

Member since 2015
I'm proud that the work I do contributes to a better experience for travellers at YVR. I maintain and repair YVR's state-of-the-art baggage systems at Canada's second busiest airport – it's a fast-paced environment with the latest technology and equipment. Baggage Maintenance Operations is a team sport and I'm honoured to say that I'm part of this team.

Dalbir T.

Member since 2007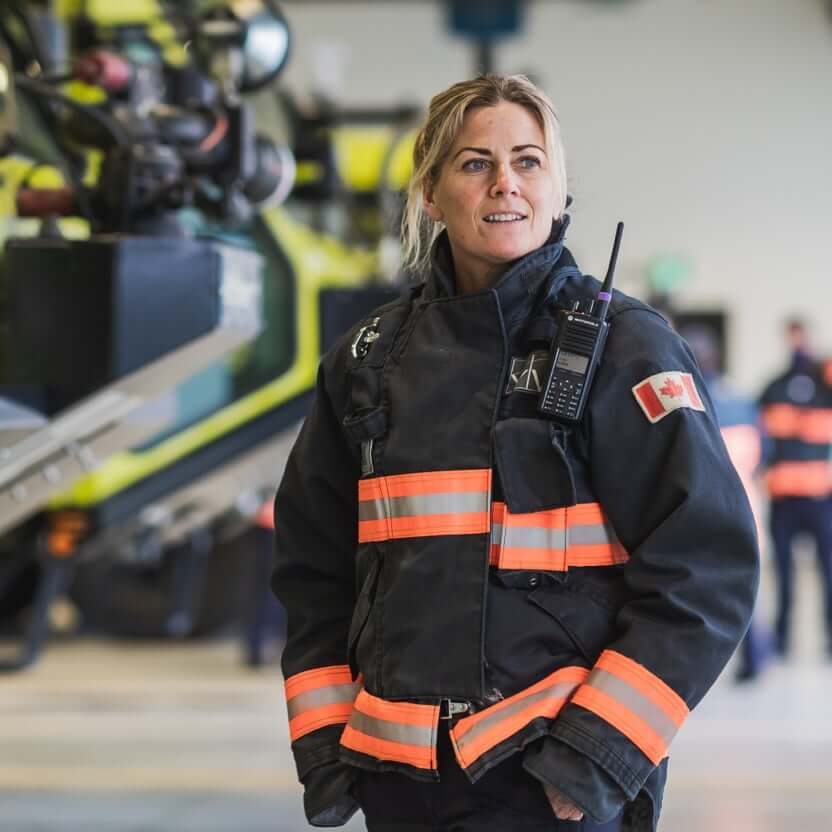 Purpose
YVR is more than just an airport. We are leaders and trailblazers for change and innovation, at the forefront doing the right thing and doing it well. We have been voted the Best Airport in North America for 12 consecutive years – an honour that's attributed to the ongoing contributions from the best teams and partners. Join us at YVR to see what this means for you.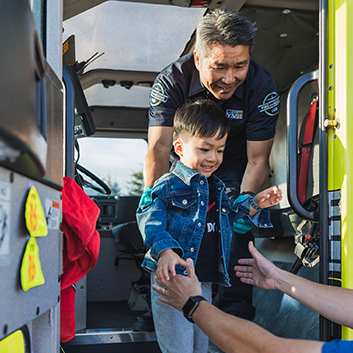 Benefits
YVR continually invests in our people to offer what you and your loved ones need so you can just thrive at work and in your community.