Airfield Operations Specialist (Full-time)
Location Vancouver, Canada Job Code 22-122
Located on the traditional, ancestral and unceded lands of the xʷməθkʷəy̓əm (Musqueam), YVR is made up of a team of diverse people who are working collaboratively to Connect BC proudly to the World. Safety is at the core of everything we do; we're innovative, fun, and we invest in our people. With high engagement scores, an abundance of learning and development opportunities, and a holistic approach to wellness, we're looking for someone to join our team.
Vancouver Airport Authority strives for a workplace that reflects the diversity of the communities we serve. We support the Employment Equity Act and take measures to ensure fair employment practices and treatment of employees across our organization. We welcome applications from all qualified candidates, including women, Aboriginal peoples, persons with disabilities and members of visible minorities. We encourage applicants to self-identify with a designated group(s) to support our team in filling gaps in areas where we can be more diverse. We are also happy to provide reasonable accommodations throughout the selection process and while working at YVR. If you require support applying online because you are a person with a disability, please contact us at 604-303-3152 or careers@yvr.ca. 
We have a permanent, full-time opportunity for an Airfield Operations Specialist in the Airside Operations Department. Reporting to the Manager, Airfield Maintenance Services, the successful candidate will work on the runways, taxiways and aprons of Canada's second busiest airport to ensure safe and efficient operations at all times. Working alongside a dedicated team of individuals and with some of the world's most advanced equipment, they will contribute to a variety of airfield projects.  
Key responsibilities include: 
Monitoring and conducting surface inspections and repairs of asphalt and concrete on the airport's runways, taxiways, aprons and airside roads 
Controlling Foreign Object Debris (FOD) on the airfield through the use of specialized FOD removal equipment and manual techniques 
Operating heavy equipment on the airfield to maintain grass and signs, in compliance with wildlife, safety, and security mandates
Providing snow and ice control through the application of specialized de-icing chemicals and/or aggregates and operating heavy snow removal equipment
Maintaining storm water drainage systems
Maintaining perimeter fences, road safety equipment (barriers and other traffic control devices) and seaplane facilities 
Assisting with equipment maintenance, special events and projects 
Supporting irregular operations (aircraft emergencies and incidents)
Key qualifications include:
Two years of recent, related experience supplemented by a high school diploma or GED equivalent (some post-secondary education would be an asset); or an equivalent combination of training and experience
Ability to safely operate heavy equipment, power tools and hand tools
Strong work ethic with a high level of initiative and enthusiasm, and an ability to excel in a fast-paced environment
Exceptional interpersonal skills, including communication and judgment, are required so that operational issues are addressed in a professional and efficient manner
A team player, capable of working both collaboratively and independently
A strong concern for the health and safety of self and others
The ability to work safely and effectively under pressure
Strong organizational skills and attention to detail
Effective and efficient computer skills in an MS Office operating environment 
Successful completion of a pre-employment physical and medical exam 
Class 3 Drivers License with Air Brake endorsement
Clear Drivers Abstract
Ongoing requirement for: maintaining fitness levels and maintaining all security clearances, passes and certifications
This position is open to both Vancouver Airport Authority employees and external candidates. Previous job performance will be taken into consideration for all internal candidates that apply for this position.
Vancouver International Airport is a Living Wage employer. This means all Vancouver Airport Authority workers earn at least a living wage. Living Wage for Families B.C. has determined the hourly rate of pay at which a household can meet its basic expenses. The 2022 living wage rate in Metro Vancouver is $20.52.
Health and safety are at the core of how we operate at YVR. We are committed to ensuring a safe workplace for our workforce and protecting the health and safety of our employees, passengers, partners and community by taking reasonable, preventative measures to reduce the risks associated with COVID-19. On June 20, 2022, the Government of Canada suspended the requirement that employees of federally regulated workplaces be fully vaccinated against COVID-19. Candidates are advised that the current suspension of the vaccination mandate may be revoked by the Government of Canada at any time, and that vaccination requirements may be reintroduced in the future.
Meet Some Team Members
If I had to say one thing about working at YVR that really made it a great job, I would say it's the people. I started back in January of 2001 and I was lucky enough to get mentored by some true legends. Now the place is full of them!

Steve E.

Member since 2001
I love my job because my colleagues care about me as a person and appreciate the value I provide to my teams and the workplace. It's also exciting for me because YVR is always changing and evolving, so I get front row seats in watching how we are constantly navigating and innovating. Every day is different at YVR and it is a constant adventure.

Jenny R.

Member since 2015
I'm proud that the work I do contributes to a better experience for travellers at YVR. I maintain and repair YVR's state-of-the-art baggage systems at Canada's second busiest airport – it's a fast-paced environment with the latest technology and equipment. Baggage Maintenance Operations is a team sport and I'm honoured to say that I'm part of this team.

Dalbir T.

Member since 2007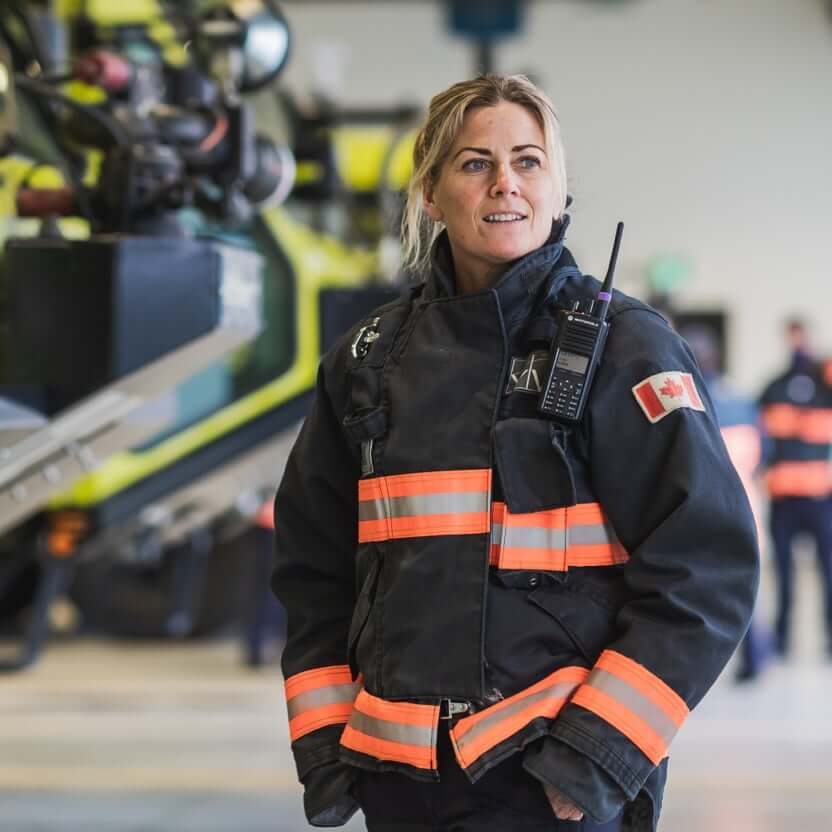 Purpose
YVR is more than just an airport. We are leaders and trailblazers for change and innovation, at the forefront doing the right thing and doing it well. We have been voted the Best Airport in North America for 12 consecutive years – an honour that's attributed to the ongoing contributions from the best teams and partners. Join us at YVR to see what this means for you.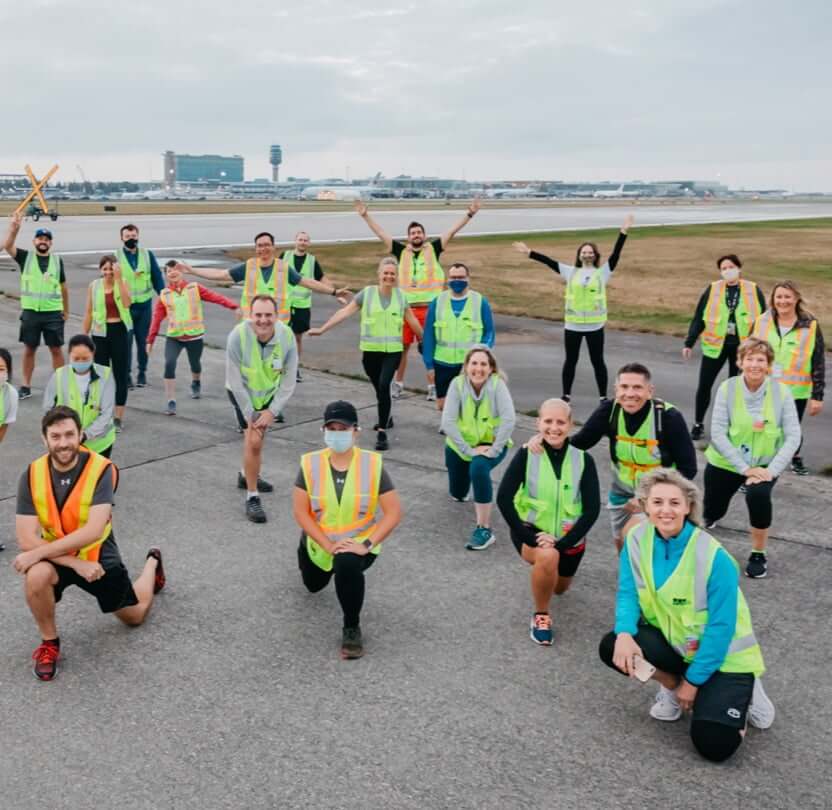 Benefits
YVR continually invests in our people to offer what you and your loved ones need so you can just thrive at work and in your community.