Airport Operations Dispatcher
Location Vancouver, Canada Job Code 22-81
Located on the traditional, ancestral and unceded lands of the xʷməθkʷəy̓əm (Musqueam), YVR is made up of a team of diverse people who are working collaboratively to Connect BC proudly to the World. Safety is at the core of everything we do; we're innovative, fun, and we invest in our people. With high engagement scores, an abundance of learning and development opportunities, and a holistic approach to wellness, we're looking for someone to join our team.
Vancouver Airport Authority strives for a workplace that reflects the diversity of the communities we serve. We support the Employment Equity Act and take measures to ensure fair employment practices and treatment of employees across our organization. We welcome applications from all qualified candidates, including women, Aboriginal peoples, persons with disabilities and members of visible minorities. We encourage applicants to self-identify with a designated group(s) to support our team in filling gaps in areas where we can be more diverse. We are also happy to provide reasonable accommodations throughout the selection process and while working at YVR. If you require support applying online because you are a person with a disability, please contact us at 604-303-3152 or careers@yvr.ca. 
We have a permanent, full-time opportunity for an Airport Operations Dispatcher in the Airport Operations Department. Reporting to the Manager, Operations Centre, The Airport Operations Dispatcher (AOD) is the first point of contact for Airport Operations, customer service, and maintenance calls.  The AOD receives and processes all inbound calls/requests for services and coordinates all operational responses. Handling all 'day of ops' matters from a variety of channels by receiving and analyzing information, problems, and events; then dispatching appropriate resources and response personnel to attend and/or relay appropriate information to the affected parties. This also includes gathering and researching information and maintaining a digital log of all questions, interactions and incidents. Working rotating shifts including weekdays, nights, weekends and holidays, the incumbent must be able to sit/stand primarily at a desk for extended periods of time and be able to perform the core duties and responsibilities of the role.
Key responsibilities include: 
Call-take and dispatch by utilizing a variety of resources and technologies
Relay information to YVR departments, business partners and internal/external, stakeholders, etc.
Receive and respond to calls about maintenance, emergencies, tenants, airport employees, security via e-mail, telephone, radio, alarms/monitors
Respond to customer/general public inquires via e-mail, phone calls, TTY, social media, SMS
Dispatch/escalate events to appropriate response personnel and respond to customer/public inquires
Create workorders and dispatch appropriate maintenance personnel for facility related issues
Appropriately triage and respond to emergency/priority events, including aircraft incidents, environmental, mechanical, structural, facility
Carry out all associated emergency procedures up to and including the activation of evacuation procedures
Utilize the public address/paging system and fire alarm annunciator panel to make announcements/notifications; visual and verbal public paging as required
Detailed and accurate tracking/documentation of information
Fulfill the position of Documentation Officer in the (virtual) Emergency Operations Center
Identify patterns of failures by utilizing Maximo reporting
Continuously review Standard Operating Procedures (SOPs) to stay current with operational requirements
Monitor radio channels and respond to calls over the air  
Monitor, dispatch, and reset alarms on various panels
Monitor General, Maintenance, and Fire Alarm systems 
Monitor Closed Circuit Television (CCTV) for operational purposes
Knowledge of stakeholders and business partners on Sea Island and greater airport community
Ability to multi-task and handle multiple events and prioritizing situations/emergencies
Utilize resources to confirm and relay emergency access/egress routings and alarms; with the ability to describe physical/geo locations and wayfinding
Filing and distributing notifications and reports
Key qualifications include: 
High school diploma or a mix of work/education equivalent 
Excellent communication and interpersonal 'soft' skills
Working knowledge of the Emergency Operations Centre and the associated terminology and technology
Some knowledge of the aviation industry and general knowledge of airport operations, preferably in an airline/airport operation setting
General life experience: customer service, accessibility/disability awareness and conflict resolution
Comfortable working in a fast-changing dynamic atmosphere with multi-functional and multi-departmental levels
Utilizes common sense, adaptable, and flexible
A great degree of knowledge of the YVRAA corporate structure and its contractors, stakeholders, and business partners
Strong commitment to customer service
Proficient in the English language both written and verbal is necessary; proficiency in another language is an asset
Ability to handle high pressure situations
Ability to make quick decisions with limited information and prioritize subsequent tasks quickly without direction
Proficient computer software application (MS Word, Excel, Everbridge, Adobe, Outlook, etc.) and typing skills
Experience with social network platforms (Facebook, Twitter, Hootsuite) and ability to appropriately respond to inquiries and comments
Experience in dealing with environmental concerns, with an understanding of their impact and importance to the airport and community
Must be confident, vigilant and prepared
Ability to multitask under pressure
Assertive decision making and able to enunciate clearly
Successful candidates will be required to obtain a Restricted Area Identification Card, Restricted Radiotelephone Operator's License (Aeronautic), Incident Command 100/200 
This position is open to both Vancouver Airport Authority employees and external candidates. Previous job performance will be taken into consideration for all internal candidates that apply for this position.

Meet Some Team Members
If I had to say one thing about working at YVR that really made it a great job, I would say it's the people. I started back in January of 2001 and I was lucky enough to get mentored by some true legends. Now the place is full of them!

Steve E.

Member since 2001
I love my job because my colleagues care about me as a person and appreciate the value I provide to my teams and the workplace. It's also exciting for me because YVR is always changing and evolving, so I get front row seats in watching how we are constantly navigating and innovating. Every day is different at YVR and it is a constant adventure.

Jenny R.

Member since 2015
I'm proud that the work I do contributes to a better experience for travellers at YVR. I maintain and repair YVR's state-of-the-art baggage systems at Canada's second busiest airport – it's a fast-paced environment with the latest technology and equipment. Baggage Maintenance Operations is a team sport and I'm honoured to say that I'm part of this team.

Dalbir T.

Member since 2007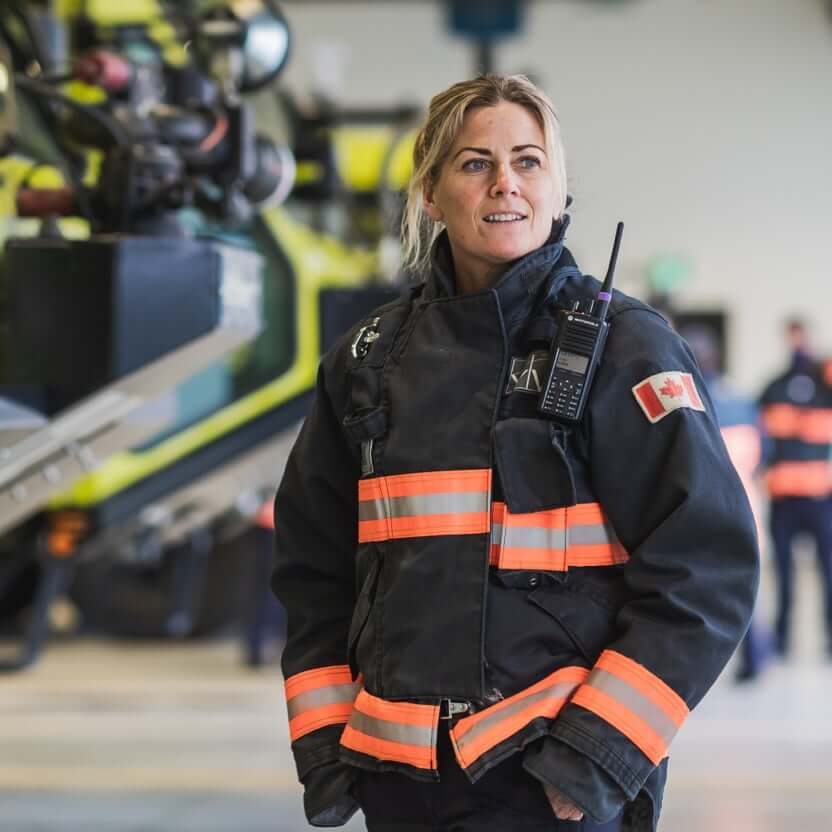 Purpose
YVR is more than just an airport. We are leaders and trailblazers for change and innovation, at the forefront doing the right thing and doing it well. We have been voted the Best Airport in North America for 12 consecutive years – an honour that's attributed to the ongoing contributions from the best teams and partners. Join us at YVR to see what this means for you.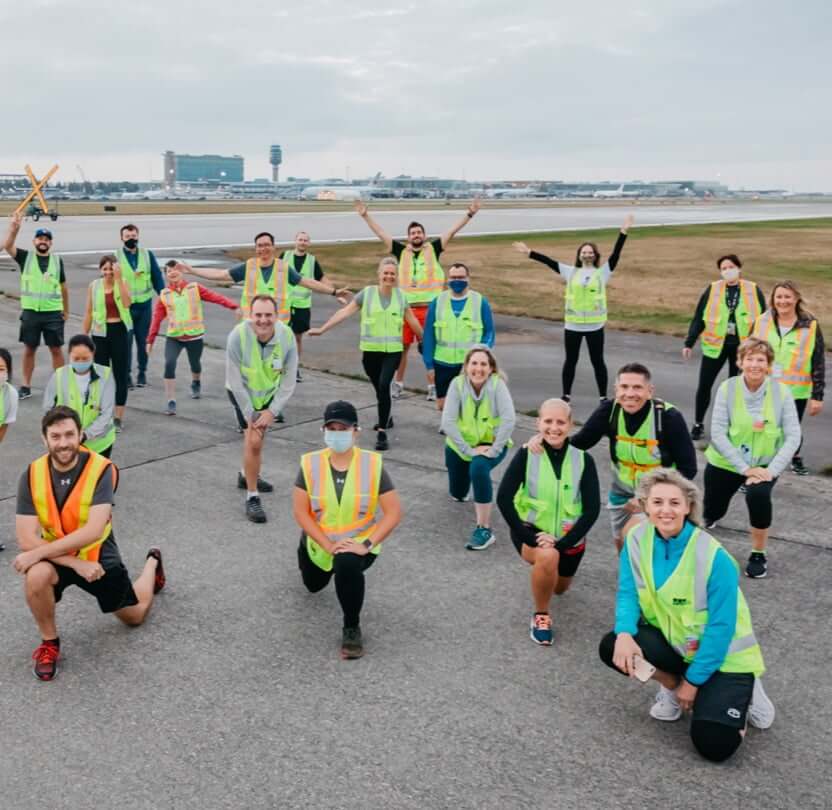 Benefits
YVR continually invests in our people to offer what you and your loved ones need so you can just thrive at work and in your community.